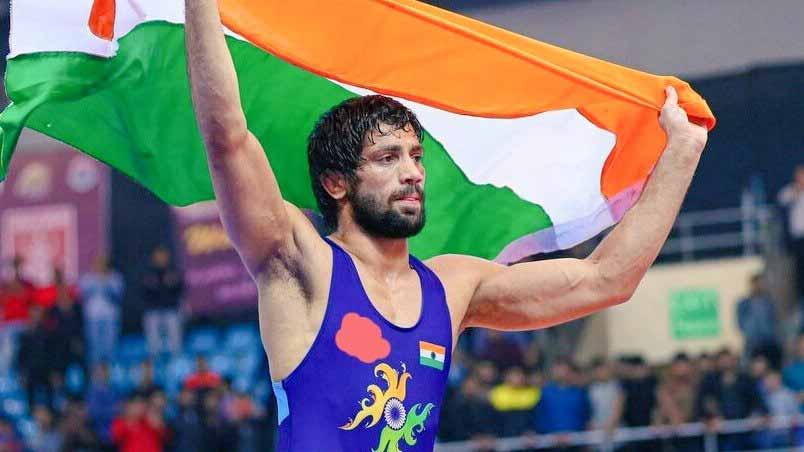 Indian wrestler Ravi Kumar Dahiya staged a comeback of sorts against Kazakhstan's Nurislam Sanayev to win the semifinal match in 57 kg freestyle wrestling. The victory assures Ravi Dahiya a silver medal despite the outcome of the final, although the Indian would be gunning for Gold.
Nurislam scored the first point by the passivity of Ravi, but the Indian soon went for a takedown of his opponent to lead 2-1.
As the match progressed to the second period, Sanayev got a hold of the Indian wrestler's ankles and twisted him around four times to score 8 points at once, leading the match 9-2.
Not to lose his spirit with those odds on the scoreboard, Ravi Kumar fought back to push his opponent off the mat to reduce his lead.
With Sanayev leading 9-5 and mere 50 seconds left in the match, Ravi Kumar went for another takedown of his opponent but skillfully converted it to a Pin – pushing both opponent's shoulders to the mat, thus winning the ticket to the finals.
Ravi Kumar's thrilling victory will see him wrestling with the two-time world champion and four-time Russian national champion Zaur Uguev. The last time these two met in the semifinals of the World Championships 2019, the Russian won the bout.
In Tokyo Olympics, Russian athletes may wear the country's colors but are shown as representing ROC (Russian Olympic Committee) rather than Russia because of doping allegations and resulting action from World Anti-Doping Agency.