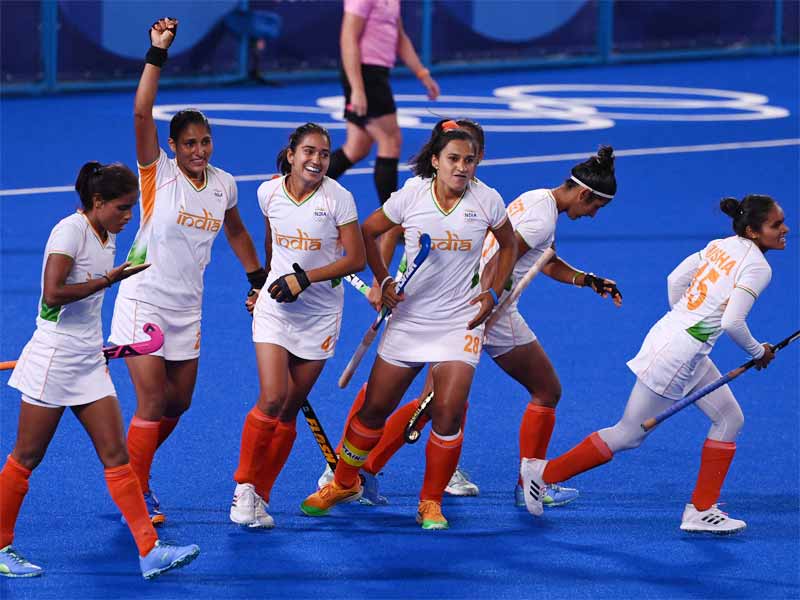 Indian women's hockey team went down fighting in their match against Argentina in the semifinals at the Tokyo Olympics on August 4th but will contend for the Bronze medal against Great Britain on August 6th, as the latter lost their semifinals against the Netherlands.
Today's Semi-final Match
India's Gurjit Kaur gave the team an early lead in the first quarter by converting a penalty corner to a goal.
However, Argentina's captain Noel Barrionuevo hit a goal in the second quarter and then one more in the third, leading to a 2-1 victory against India.
The fact that neither team could strike a goal in the last quarter shows how keenly the match was fought until the last minute.
Rani Rampal-led Indian team's best efforts were appreciated by Prime Minister Modi. Mr. Modi also wished the team well for the match ahead.
Indian Men's hockey team defeated Great Britain earlier in the quarterfinal, and it remains to be seen whether the Women's hockey team will do the same.