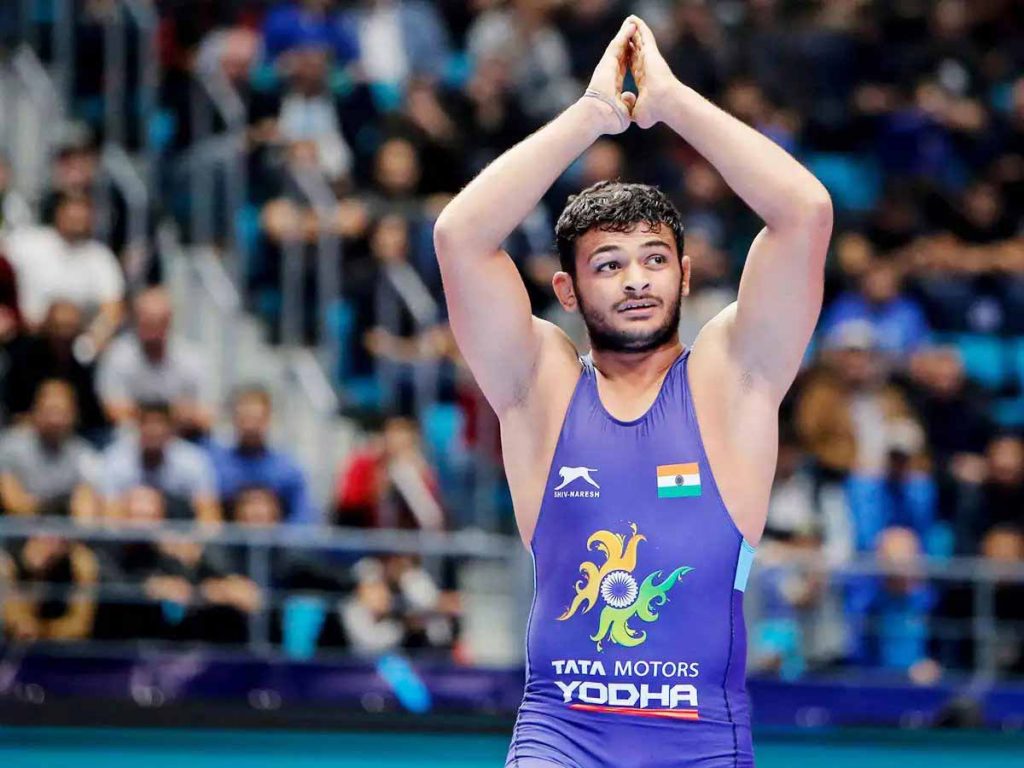 Indian wrestler Deepak Punia wrestled his way through to the semifinals after defeating China's Lin Zushen 6-3 in the quarterfinal of 86 kg freestyle category.
The 22-year-old Deepak, who made his opening round look almost easy against Nigeria's Ekerekeme Agiomor, winning 12-1, struggled in the quarterfinal against Lin Zushen to pull off a thrilling victory.
The score was tied up until the last few seconds of the match when Deepak Punia managed a takedown against his opponent, which awarded him 2 points. Challenging the validity of the move cost Lin Zushen an additional point, bringing the Indian's lead to 6-3.
The Indian wrestler will face off against 30-year old David Morris of the United States, a former world champion.