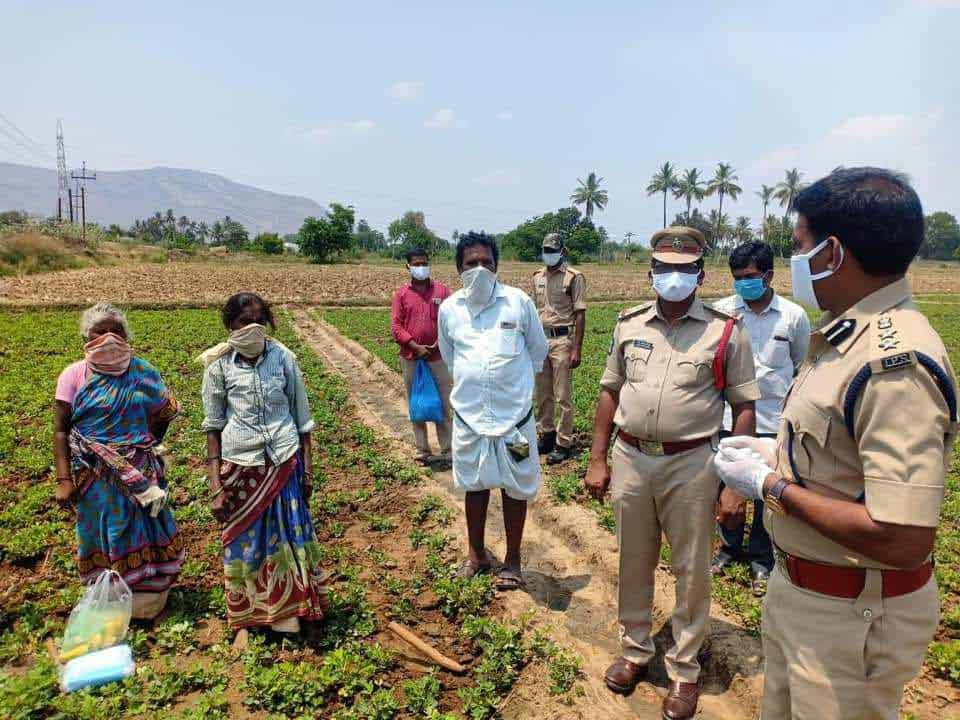 Farmers at work in their field in Tirupati had an unexpected visitor drop by on Sunday. Startled at first at the sight of police vehicles, they were pleasantly surprised by what followed.
Tirupati Urban SP Ramesh Reddy, who noticed the agricultural workers toiling away in the scorching heat on his route, made it a point to drop by and to thank them personally. The SP appreciated the farmers and farm workers alike for putting food on everyone's table during the coronavirus pandemic and gifted them with fruits and, of course, the masks.
The SP briefed the farmers on the coronavirus situation. While maintaining that the situation in rural areas is comparatively better, he asked the villagers to follow social distancing measures. Mr. Ramesh Reddy asked them to forward the advice to the youngsters in the village.
The SP was in the news recently for his marathon walks through the streets of Tirupati, trying to convey the coronavirus measures to the public.
Here is a clip from the SP's visit to the farm.