The wind speeds of Amphan are expected to drop to 185 km/hr as the Super Cyclone makes landfall near the Sunderbans between Digha (West Bengal) and Hatiya Islands (Bangladesh), on Wednesday.
When is the cyclone making the landfall?
Amphan (pronounced UM-PUN) is currently predicted to make the landfall on May 20.
While the IMD (India Meteorological Service) tracks the cyclone with the Doppler Weather Radar in Visakhapatnam, various weather agencies and satellites have also shared their information.
Here is how the Himawari Satellite captured the storm this morning.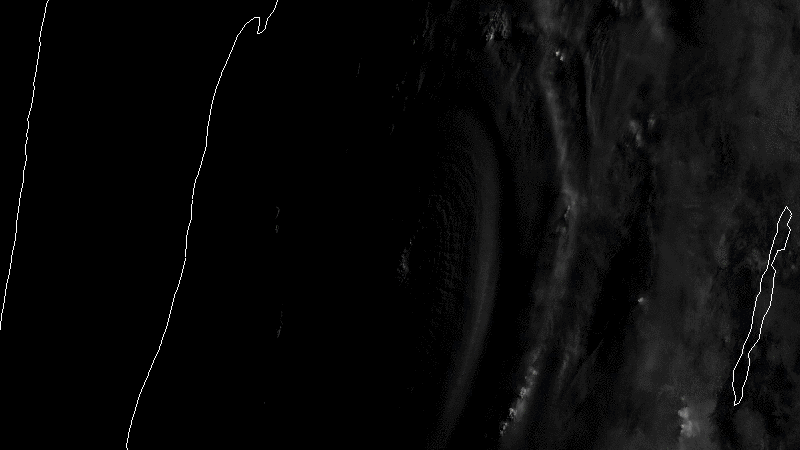 Accuweather compared the cyclone to a Category 4 or 5 Atlantic Hurricane, and warned that despite a drop in wind speed at the time of the landfall, it could still cause considerable damage with a storm surge of over 30 feet.
Prime Minister takes stock
Prime Minister Narendra Modi, on Monday, reviewed the preparedness with the authorities. NDRF (National Disaster Response Force) informed the Prime Minister of 25 teams already being deployed and more ready to be deployed if and when necessary.
The states of West Bengal and Odisha are predicted to witness rainfall as the super cyclone slows down after the landfall and heads northwards. Odisha has already started to see the rainfall. Wind speeds are currently normal in the coastal areas, but that is supposed to change drastically as Cyclone Amphan closes in.
Millions evacuated
Millions of people in the low-lying areas of West Bengal, Odisha and coastal districts in neighbouring Bangladesh are being evacuated to higher ground by the local authorities. Fishing is advised against, and any fishermen in the sea are urged to return to the land immediately.
In India, NDRF teams on ground have been warning people door to door of the threat posed by the incoming cyclone.
#CycloneAmphan Updates 18/5/20@NDRFHQ @ Work in Bhadrak, Balasore,Puri districts of Odisha #WithPeople #Awareness #NDRF4U#Committed2Serve #LetsFaceAmphanTogether @NDRFHQ @ndmaindia @PMOIndia @HMOIndia @PIBHomeAffairs @BhallaAjay26 @DDNewslive @ANI @airnewsalerts @PTI_News pic.twitter.com/aSzqrT9myn

— ѕαtчα prαdhαnसत्य नारायण प्रधान ସତ୍ଯପ୍ରଧାନ-DG NDRF (@satyaprad1) May 19, 2020
Following the Prime Minister's review on Monday, Union Home Minister Amit Shah spoke to the Chief Ministers of West Bengal and Odisha on Tuesday to offer any assistance as required.