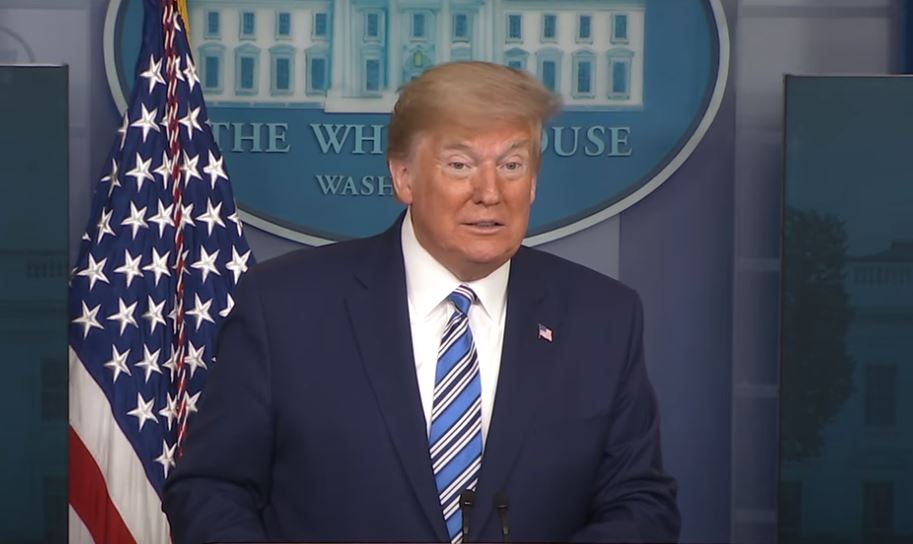 President Trump hit back at criticism that his government did not do enough to prepare the healthcare system to fight the coronavirus.
After sending out a bold tweet stating that the US is now the King of Ventilators, President Trump seemed even more determined at his next press conference to address the criticism aimed at the US federal government.
More tests than many countries put together
Announcing that the US had now done 4.18 million COVID-19 tests, President Trump added that it was more than what multiple nations – France, the UK, South Korea, Japan, Singapore, Austria Australia, India, Canada, Sweden had done together.
President lists the measures taken to strengthen the healthcare system against COVID-19
Displaying a new rapid testing kit that allows samples to be taken by a swab, President Trump said that tens of millions of such testing kits would soon be available. Mr. Trump pointed out that these new forms of testing were being developed during this pandemic, under pressure.
While reminding that he invoked the Defense Production Act, President also praised the US companies for their contribution. Ventilators were produced in automobile companies, and N 95 masks were now being made in Rhode Island, he said.
Massive production at a quick pace
President Trump said that 500 million masks, some of which can be sterilized 20 times, will be soon be added to the healthcare system. Highlighting the pace of the production, President said that only 25 million N 95 masks are made in a typical year and now masks many times more are being produced within just weeks.
The President expressed optimism about new therapies and research being currently experimented in the US.
You may want to read https://www.deccanmirror.com/president-trump-halts-funding-for-the-w-h-o/