All 32 teams in the Football World Cup have played their group-stage matches, 16 teams advanced to the round of 16, and we have the schedule for the knockout stage.
There were surprises in the final group-stage matches. Japan's stunning victory over Spain in Group E has advanced both teams to the knockout stage but sent Germany home.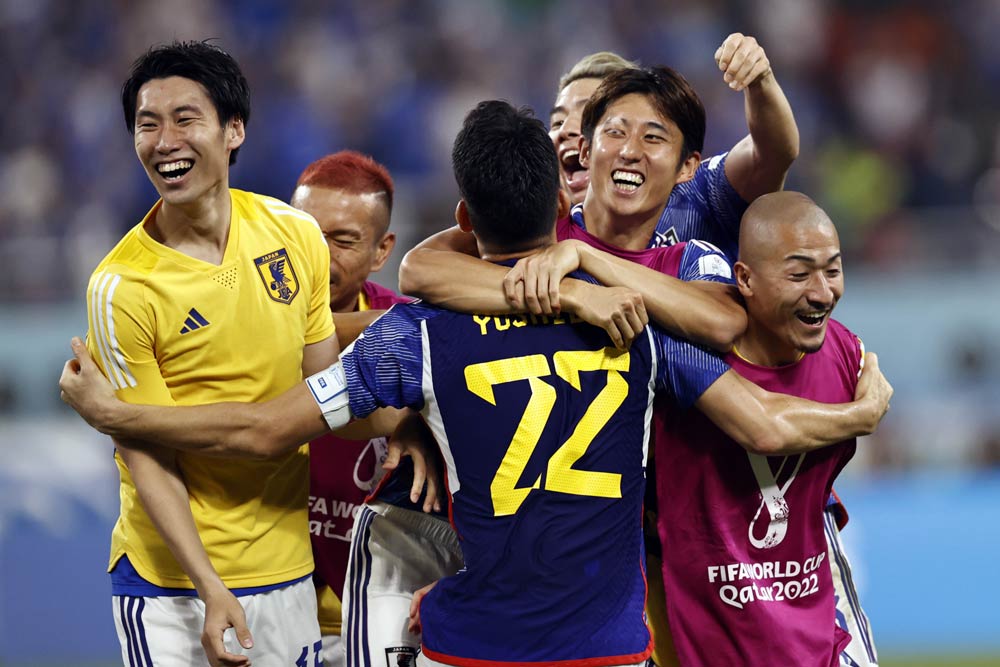 Cameroon stunned Brazil 1-0 in Group G, but their brilliant play was too little too late. As per the points table, Brazil had already advanced to the round of 16, and Cameroon will go home.
The Teams that reached the round of 16
France, Brazil, Australia, England, Japan, Spain, Netherlands, Argentina, Poland, Senegal, Croatia, Morocco, Portugal, Switzerland, South Korea, and the US have made it to the knockout stage.
So who plays whom?
The winner of a group will play the runner-up of another.
On December 3, the US will play the Netherlands, and Australia will play Argentina.
On December 4, France will play Poland, and England will play Senegal.
On December 5, Japan will play Croatia, and Brazil will play South Korea.
On December 6, Spain will play Morocco, and Portugal will play Switzerland.
France (Les Bleus) is the reigning champion and one of the title favorites. But most teams have displayed skill and grit, and the odds are ever-changing.