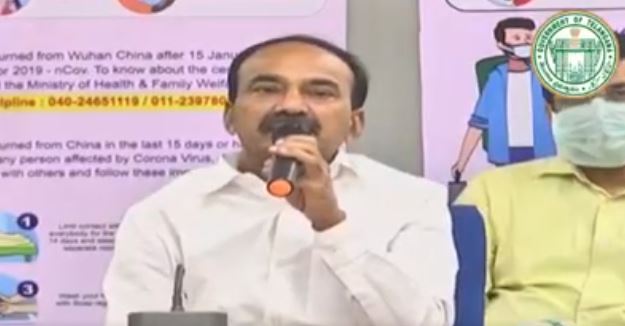 Telangana registered 27 new cases of coronavirus since yesterday, taking the total number of those infected to 970. With 252 recovered and 25 dead, the number of active cases is now 693.
Of the 27 new cases of COVID-19, the Greater Hyderabad Municipal Corporation region reported the most at 13, Jogulamba Gadwal reported 10, Janagama, Komarambheem, Medchal, and Ranga Reddy districts had reported one case each.
Over 58 people have been discharged in the last 24 hours, and one death has been reported.
Government passes orders against collecting 'House Rent'
What the Chief Minister had already said, the concerned department's authorities have officially passed the orders to the effect that House Owners should not collect the 'House Rent' from tenants for three months, starting from March.
The Chief Minister had earlier said that the rent could be collected after the lockdown period, when public are relieved of coronavirus enforced restrictions. He had also asked the landlords not to charge any interest over the pending rents.
Recovery rate is good
Speaking to the press, Health Minister Eatala Rajender said that the recovery rate amongst coronavirus patients is higher than in other states, and the mortality rate is low.
Carry your Aadhaar if you leave the House – Cyberabad CP Sajjanar
Cyberabad Police Commissioner Sajjanar had once again reminded the residents of the region not to travel far from their houses for groceries or any other permitted purchases.
The Commissioner added that those who venture out of their houses must also carry their 'Aadhaar' along with their driving license and a Helmet.
You may want to read the coronavirus updates from Andhra Pradesh for April 23rd