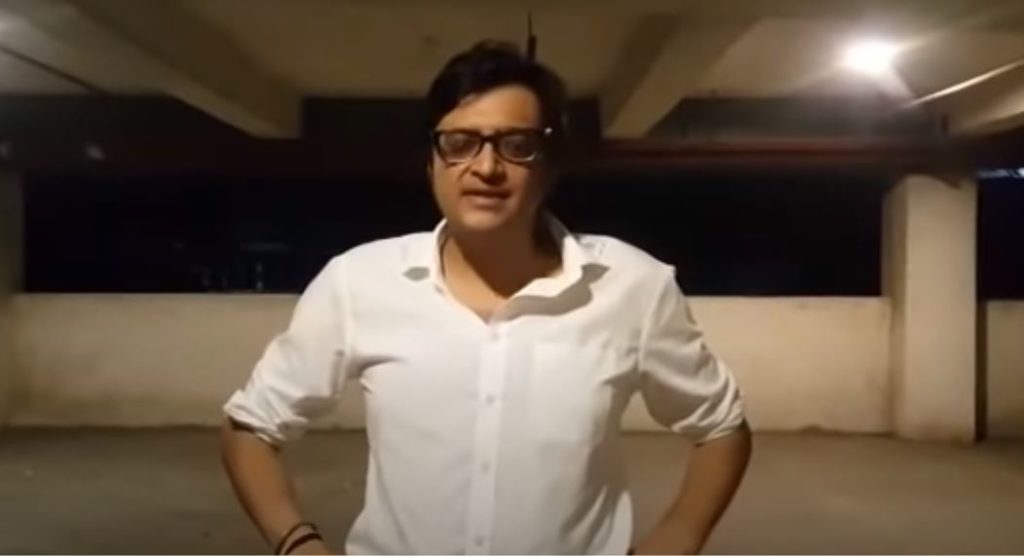 At about 12.15 AM, April 23rd, Popular Television News Anchor Arnab Goswami was allegedly attacked on his way back from the office. Two people, alleged to be Youth Congress workers, on a motorbike overtook his Toyota Corolla, blocked his path and tried to break his windows.
Republic TV Editor Arnab Goswami released a video late in the night and narrated the attack as it happened. He said the attackers initially blocked his path, and when he tried to drive to the left, they pointed at him and started hitting his windows, attempting to break them. They also threw liquids from bottles that they were carrying, said Mr. Goswami.
While Arnab Goswami maneuvered the car and went past them, his security guards had intervened by then and accosted the attackers, he said. The security guards later informed him that the people they stopped from attacking Mr. Goswami were members of the Youth Congress and that they admitted to carrying out the attack at the behest of their leaders in the party, added the popular debate show host.
Mr. Arnab Goswami then proceeded to hold Congress Party's Interim President Sonia Gandhi responsible for the attack and vowed to lodge a complaint at the police station and to pursue the complaint as an 'Indian Citizen.'
The background to the latest escalation – The Lynching, the anomalies, and the questions
The Lynching
On April 16th, two Sadhus (Ascetics) were supposedly on their way to Surat to attend a funeral, but they were stopped at a checkpoint in Gadchinchale village in Palghar district, Maharashtra. At this point, a mob of men surrounded the building where the Sadhus were being kept, and as the Sadhus stepped out, they were attacked and killed with sticks and axes. While the police claimed to have been outnumbered and even being attacked themselves, a video presented a different scenario.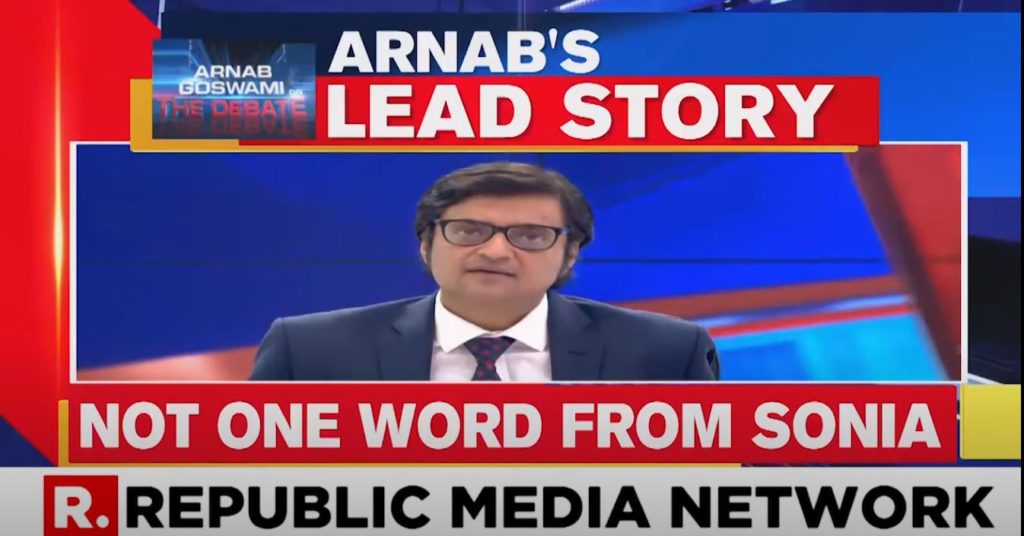 The anomalies and the questions –
Taking strong objection to Mrs. Sonia Gandhi's remarks that it was a 'case of mistaken identity,' Arnab had told her on his TV show that this is not Italy, and anyone in India would recognize a 'Sadhu.' He said that the Sadhus were handed over to the mob by the police and held the Congress government in the state directly responsible.
The reference to Mrs. Gandhi's Italian descent and other comments that followed, Congress leaders across India had started complaining against Mr. Goswami in several police stations.
Not the one to hold back, the defiant Mr. Goswami challenged the congress led government in the state and vowed to call out the 'hypocrisy' even louder.