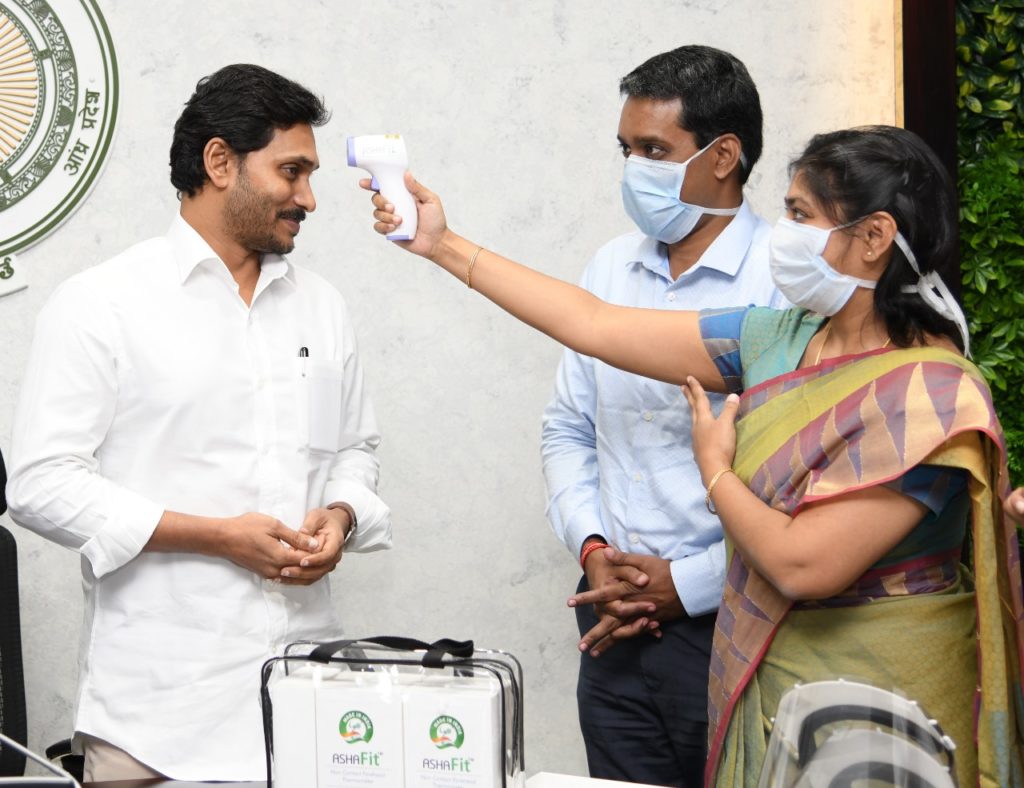 Kurnool, which already is the district with the highest coronavirus cases in Andhra Pradesh, reported most cases in the last 24 hours, followed by Guntur and Chittoor. With the 80 cases freshly reported in the state, the total number of those tested positive for COVID-19 went up to 893.
As per the latest health bulletin, Kurnool reported 31 cases, Guntur reported 18, Chittoor 14, Ananthapur, and East Godavari districts six each, Krishna and Prakasam reported two each and Visakhapatnam recorded one case.
Currently, Kurnool has the highest cases at 234 (223 active), followed by Guntur 195 (164 cases active) and Krishna 88, (56 cases active).
Kurnool reported two deaths, and Krishna district recorded one. The number of deceased is now 27 in AP.
CM inspects equipment made in Medtech Zone
Company representatives take Chief Minister Jagan's temperature via a non-contact thermometer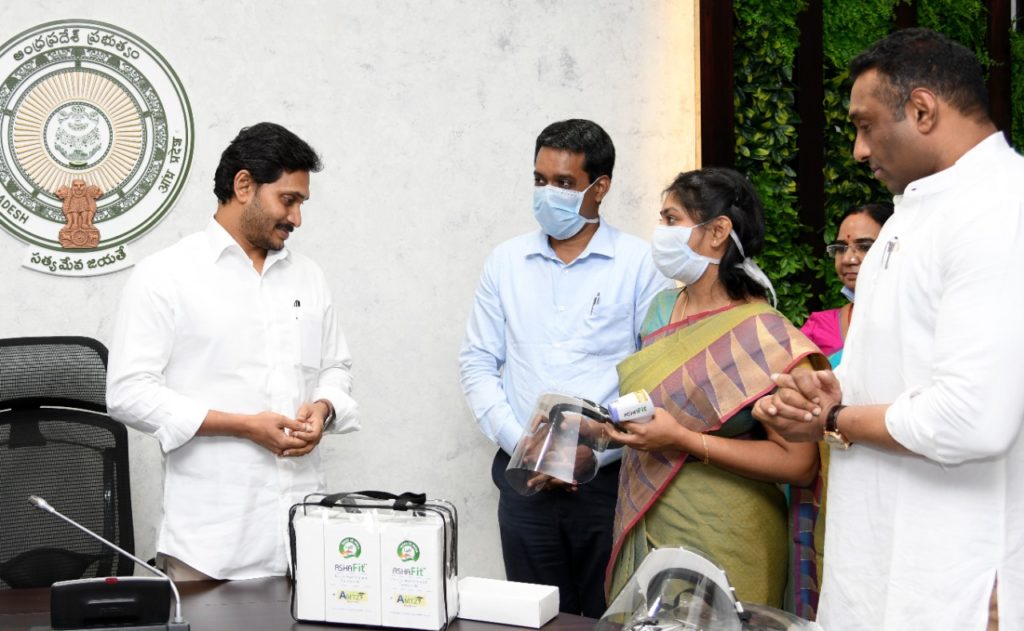 Termed a 'proactive face mask,' the glass shield's functionality is yet to be fully understood. Whether it carries an accompanying 'filtering mask' or not, the information was not readily available.
Northern Andhra faring better than other regions
While the northernmost districts of Srikakulam and Vizianagaram haven't reported a single case of the novel coronavirus, Visakhapatnam, with 22 cases, is the district with the lowest number of cases.
Is the testing being done at a rapid pace?
There has been a steady increase in the number of samples being processed for COVID-19, and 6522 samples were tested since yesterday morning. Government officials claim that Andhra Pradesh has the second-highest rate of testing (per 10 lakh people) in the country.