YS Sharmila, President of YSR Telangana Party, was arrested for the second consecutive day, this time in Hyderabad.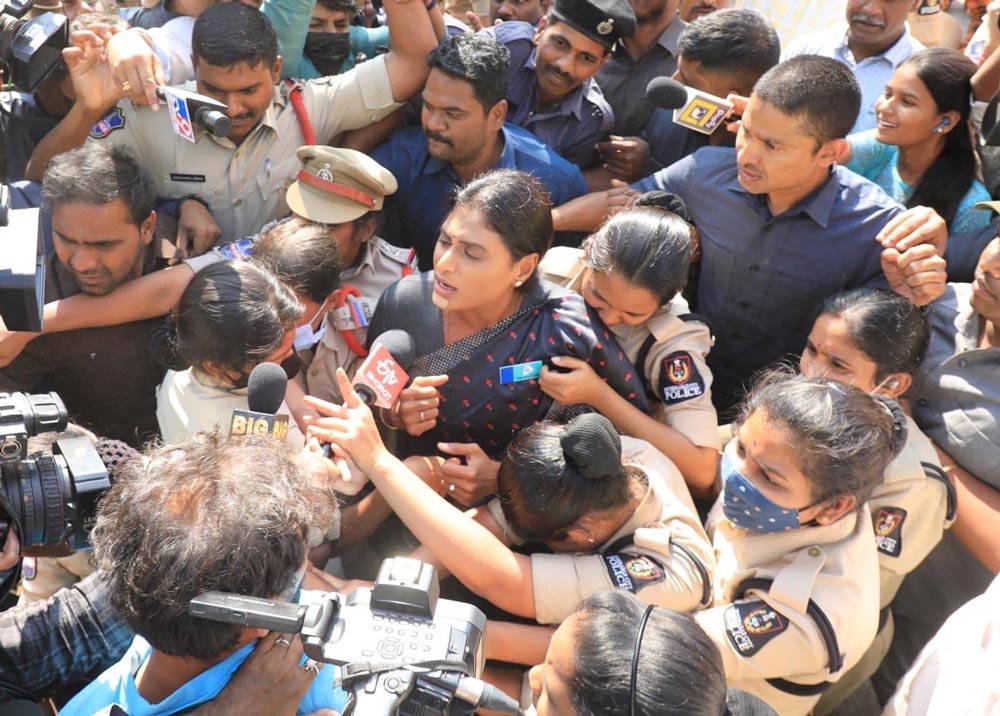 Yesterday, the YSR Telangana Party leader was detained in Chennaraopet, Warangal, during her 'Padayatra' and moved to Hyderabad after skirmishes broke out between the TRS cadre and her followers.
Sharmila, injured in the skirmish, questioned how a vehicle in her convoy was set on fire and other vehicles damaged and accused police of inaction.
How the events unfolded today
To protest the attack on her convoy and the detention, Ms. Sharmila set out to Pragathi Bhavan (CM's Residence) in a vehicle that sustained damage in Warangal.
Police blocked her path on Raj Bhavan Road, but she locked her doors and refused to get out. Police towed the vehicle to SR Nagar Police Station.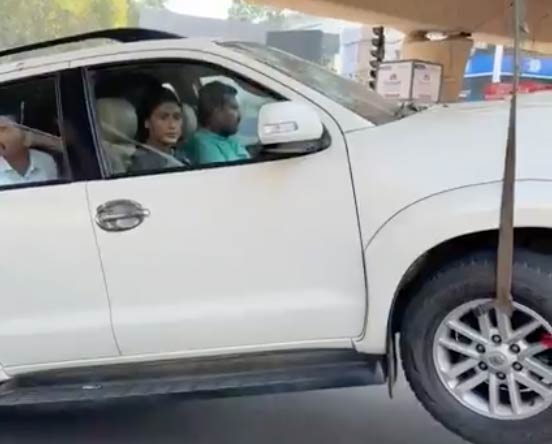 After managing to get a door open, the police took Ms. Sharmila inside the Police Station and placed her under arrest. Panjagutta Police have reportedly booked her for blocking a VIP road.
YS Vijayamma tries to visit the PS
YS Sharmila's mother, YS Vijayamma, attempted to visit her daughter at the Police Station but was stopped at her residence.
Meanwhile, the YSRTP cadre protested at SR Nagar Police Station, demanding an immediate release of their leader.