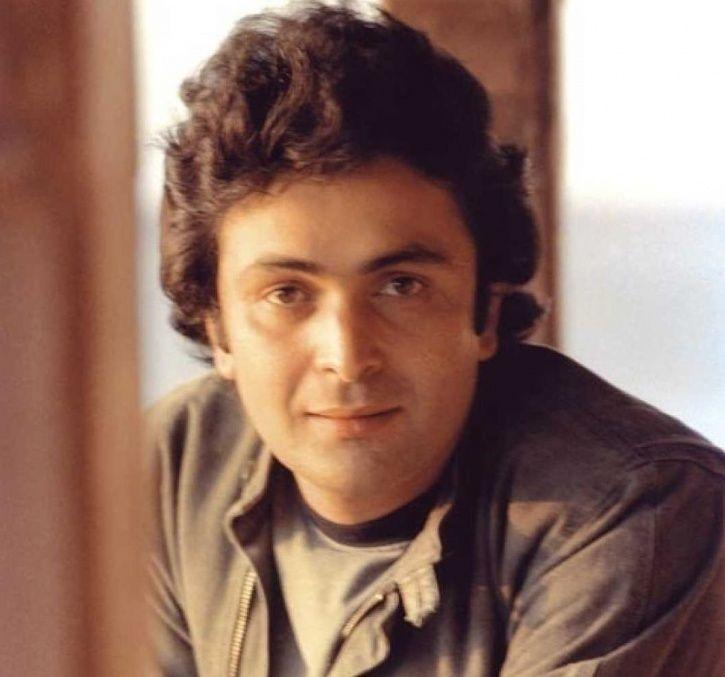 Rishi Kapoor, one of the Prithviraj Kapoor clan's Megastars, cherished by the Hindi cinema lovers across the world, had passed away this morning at 8.45 AM. The 67-year-old star was diagnosed with cancer in 2018 and had received treatment in the US and returned to Mumbai last year.
Rishi Kapoor is survived by his wife Neetu Kapoor, son Ranbir Kapoor and daughter Riddhima Sahni. Riddhima Sahni had received permission from the central government to travel from Delhi to Mumbai but via road.
Actress Alia Bhatt, known to be in a relationship with Ranbir Kapoor and considered a part of the family, was seen at the hospital mourning with the Kapoors. Kareena Kapoor Khan, the late actor's niece, along with her husband Saif Ali Khan joined the grieving family at the hospital. Abhishek Bachchan shared the sorrow with the family at the Hospital.
Meanwhile, the film fraternity, most of whom had worked with Rishi Kapoor, shared their grief on their social media accounts.
I've had the honour of working with Rishi ji. A larger than life person, so outspoken yet so warm. We have lost a brilliant actor today. Still can't believe it.. absolutely heartbroken. My prayers are with the family during this tough time. pic.twitter.com/gFNAXUoxFT

— Madhuri Dixit Nene (@MadhuriDixit) April 30, 2020
Stardom and Versatility
Rishi Kapoor put on a spectacular performance in one of the most memorable movies of Bollywood – 'Mera Naam Joker' (1970), where he played the younger version of his father Raj Kapoor's character. Only three years later, Rishi Kapoor struck instant stardom as a lead actor in 'Bobby' (1973) and had never looked back. He went on to star in several successful movies over the coming years, most of which also carried superhit songs that remain timeless classics. Messages of gender equality and social justice were prominent in the critically acclaimed film 'Prem Rog (1982).' He paired with Sridevi for superhits such as 'Chandni' (1989) and 'Nagina' (1986). Madhuri Dixit worked with Rishi Kapoor in films such as 'Yaarana' (1995) and 'Prem Granth' (1996).
Amitabh Bachchan and Rishi Kapoor acted alongside in films such as 'Amar Akbar Anthony' (1977), and 'Coolie' (1983). Never the star to insist on the movie plot revolving around him, Rishi Kapoor acted alongside several actors over the years. He worked with Kamal Hassan in 'Sagar' (1985)' and with Shahrukh Khan in 'Deewana' (1992). Rishi Kapoor kept acting and appeared in movies as recently as 2019.
Rishi Kapoor was unique. Born into Bollywood royalty, tasting immense stardom, Rishi Kapoor remained as much a commoner as he was a star. He continued to reflect on social issues and engaged people on social media throughout the last few years. Prime Minister Narendra Modi called the late actor multifaceted.
Multifaceted, endearing and lively…this was Rishi Kapoor Ji. He was a powerhouse of talent. I will always recall our interactions, even on social media. He was passionate about films and India's progress. Anguished by his demise. Condolences to his family and fans. Om Shanti.

— Narendra Modi (@narendramodi) April 30, 2020
Passionate about India's progress, Rishi Kapoor certainly was. Here is a copy of his last tweet dated Apirl 2, where he asked the people to rise above social status and faith, pleaded against violence, and hoped to win the 'coronavirus war' together.
Cancer never got the better of Rishi Kapoor, as he smiled his way through life as pleasantly as ever. He will be dearly missed by one and all.