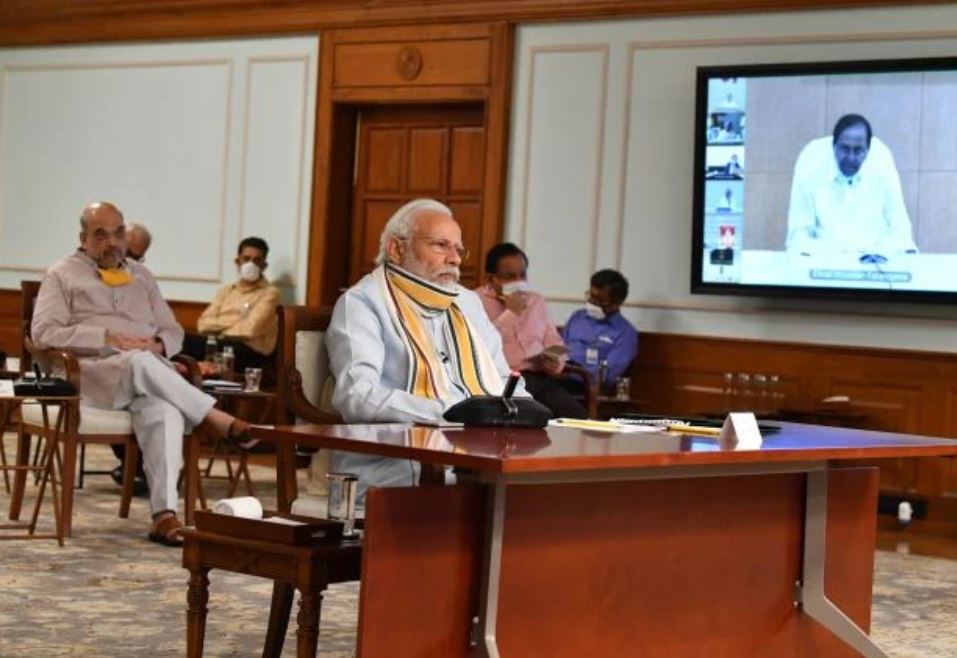 Prime Minister Modi, who had indicated more relaxations in the days to come, but not a full withdrawal of the lockdown, will address the nation at 8 PM tonight. 
On May 11, in his fifth conference with Chief Ministers of States and UTs to discuss the coronavirus handling strategy, the Prime Minister said that due consideration had been given to the suggestions made by states for a 'roadmap on Economy.'
Faced with a financial crisis, several state governments had to cut salaries to their employees. In the conference with the PM, several chief ministers highlighted the need to support MSME (Micro, Small and Medium Enterprises), strengthening the infrastructure, lowering the interest rates, and assured purchase of agricultural produce.
The Prime Minister highlighted the twofold challenge that lies ahead – 'to control the transmission of the virus while increasing the public activity gradually.'
The PM pointed out that the measures required in the first phase of the lockdown were not needed in the second phase, and the guidelines in the second phase were not necessary for the third phase.
'Do Gaz ki Doori'
Having no vaccine, the only weapon we have at the moment is social distancing reminded the Prime Minister. He is expected to reiterate the caution in tonight's speech.
'Jan se lekar Jag tak'
'Jan se lekar Jag tak' – from an individual to the whole of humanity, shall be the guiding principle for the new way of post-corona life, said the Prime Minister. We must realise that the world has now changed with the virus pandemic, said the Prime Minister, drawing an analogy to the World Wars.