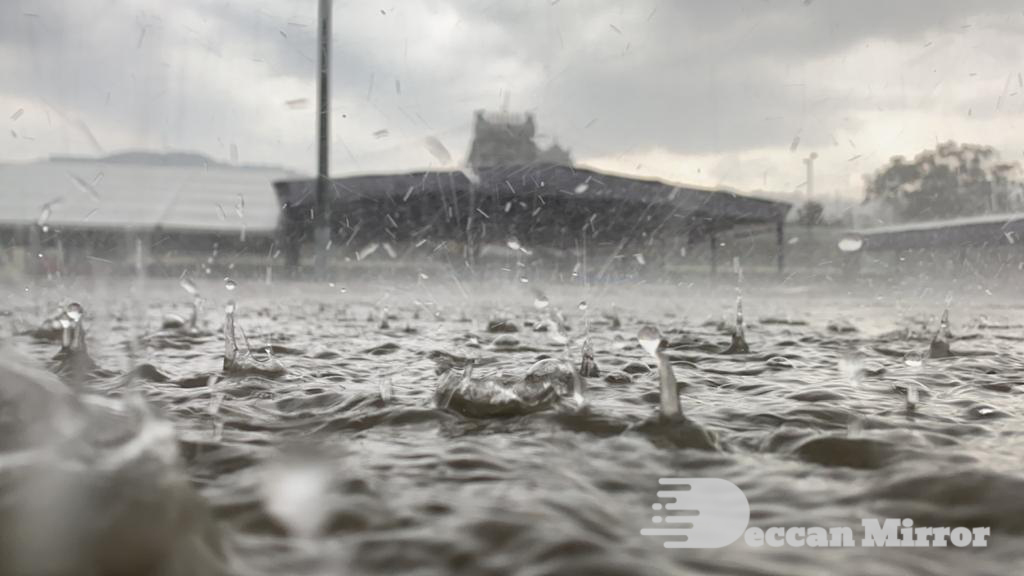 On April 25th, the abode of Lord Venkateswara atop the holy Tirumala Hills presented a magnificent picture as rain poured down, and the clouds floated past.
We present to the devotees, a glimpse of the Lord Venkateswara's temple during the rain. Behold the glory.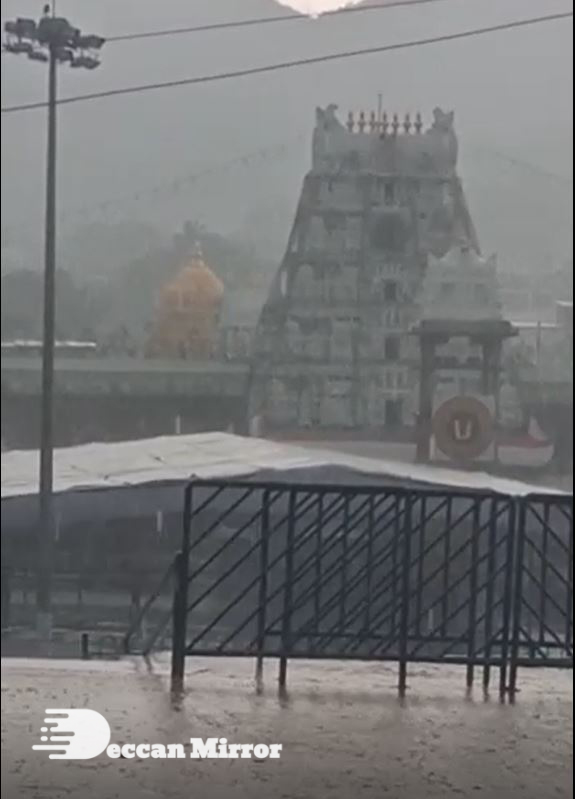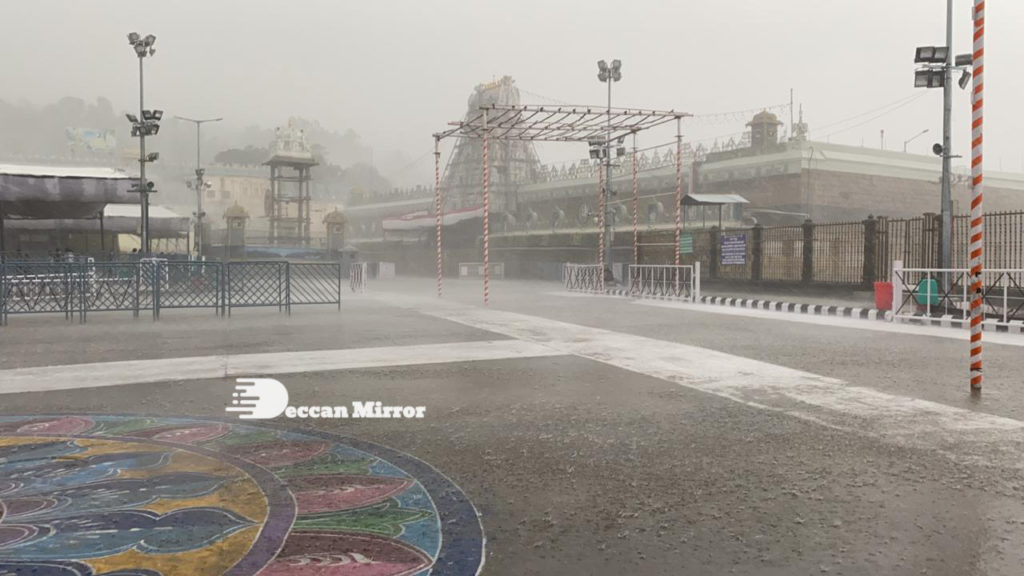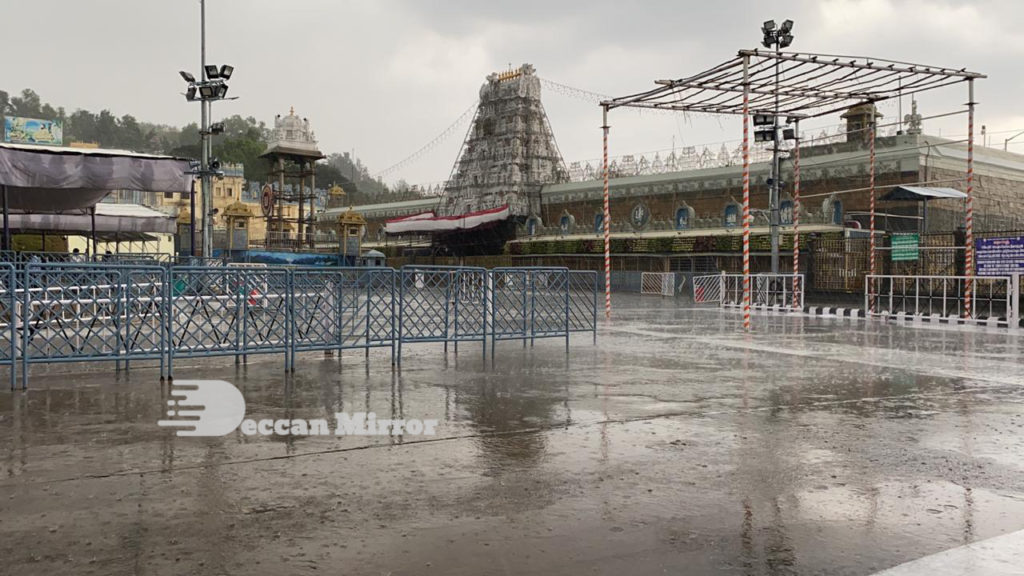 The holy Tirupati Tirumala Hills, like many other areas in Andhra Pradesh had witnessed rains and wet weather.
You may want to read the forecast for Andhra Pradesh indicating more wet weather.