Olympic gold medalist Neeraj Chopra became the first Indian to win a silver medal at the World Athletics Championships on July 24, 2022.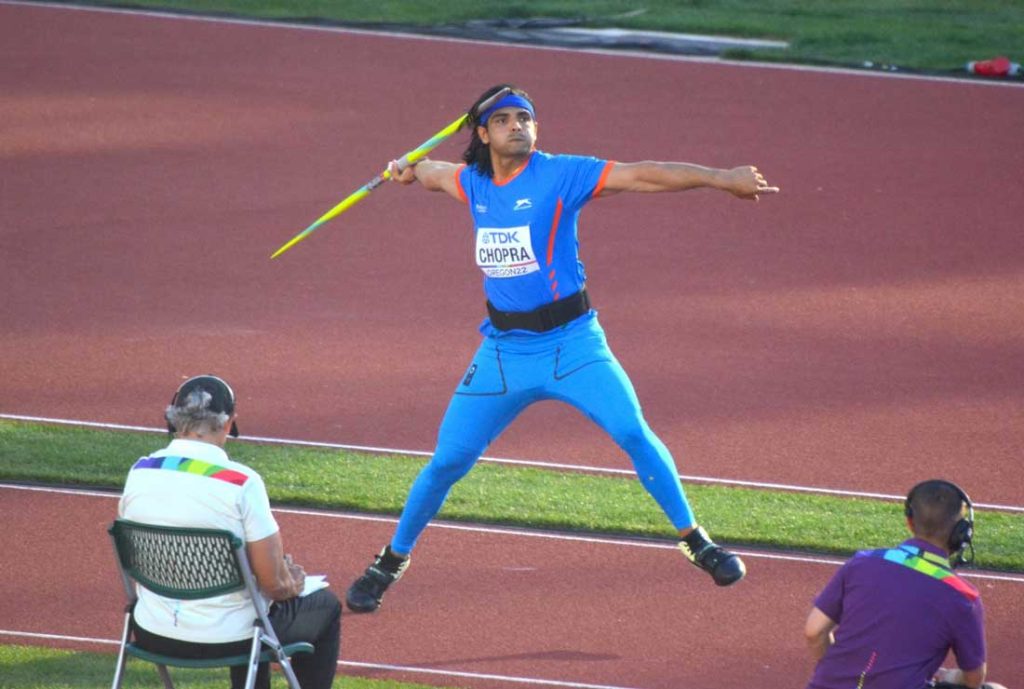 India's star Javelin-thrower was off to a slow start. Neeraj's first throw turned out foul. He eased back into form with throws of 82.39m and 86.37m in his second and third attempts. His fourth attempt secured his silver when he threw the Javelin to a distance of 88.13m. Fifth and Sixth were again foul.
Anderson Peters of Grenada, who threw 89.91m in 'Group B' in qualifiers, ahead of Neeraj's 88.39m in 'Group A,' won gold with a throw of 90.54m.
India's Rohit Yadav finished 10th with a best distance of 78.72m. Another athlete from India, Eldhose Paul, finished 9th in the Triple Jump Final.