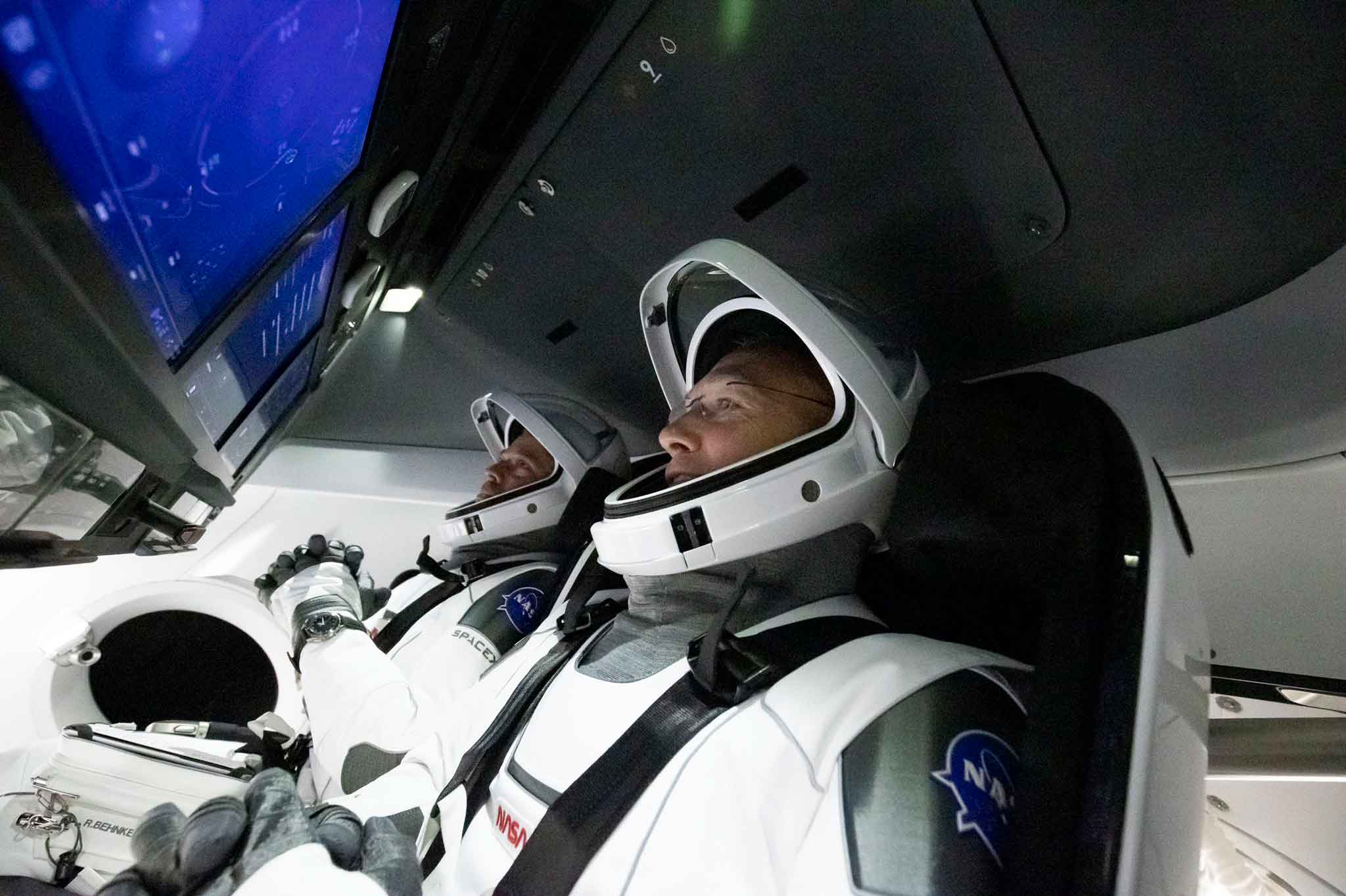 'Launch America,' the much-anticipated launch of American Astronauts to the International Space Station, is now postponed to 3.22 PM EDT, Saturday. The launch was 'scrubbed' at the last minute on May 27, owing to unfavorable weather.
The weather was already flagged as something that could dampen the day's events, and that could help mitigate the disappointment for millions of Americans who tuned in to watch the launch, which was termed 'historic.'
President Trump personally flew to the Kennedy Space Center in 'Air Force One' to cheer the launch crew and the whole team. But it was 'Safety First.'
Also, Astronauts Robert Behnken and Douglas Hurley won't be able to get off the rocket for about an hour. NASA commentators had said that the removal of the propellant from the rocket itself would take over 40 minutes.
Safety First
Here's what NASA Administrator Jim Bridenstine had said.
🌩️ No launch for today – safety for our crew members @Astro_Doug and @AstroBehnken is our top priority.

We'll try, try again to #LaunchAmerica on Saturday with liftoff at 3:22pm ET. NASA TV will begin coverage at 11 am. Join us again virtually: https://t.co/LO1sJwia2G

— Jim Bridenstine (@JimBridenstine) May 27, 2020
How is this launch historic?
Well, it is not because of the scientific accomplishments that this launch is being hailed historic. Despite putting a man on the moon decades ago, the United States stopped sending crewed orbital missions from American soil since 2011. This is the first time in nearly ten years that the world-famous space agency is sending American Astronauts to space in American Rockets from American Soil.
So far, NASA has been using the Russian 'Soyuz' spacecraft to send astronauts to the ISS while also engaging the services of private contractors to send cargo. One of the NASA contractors for cargo, Elon Musk's 'Space X,' has leased the famous 'launchpad 39' that once launched the Apollo Moon Mission to collaborate with NASA to recreate history.
The developments are in line with President Trump's vision for strengthening the expertise and asserting dominance in space. The President had set up a 'Space Force' for the purpose.