Indian Women's hockey team pulled off a stunning victory over Australia on Monday, August 2nd, to advance to the semifinals. The 1-0 win against the Aussies means India will now play Argentina on Wednesday for a shot at the Finals.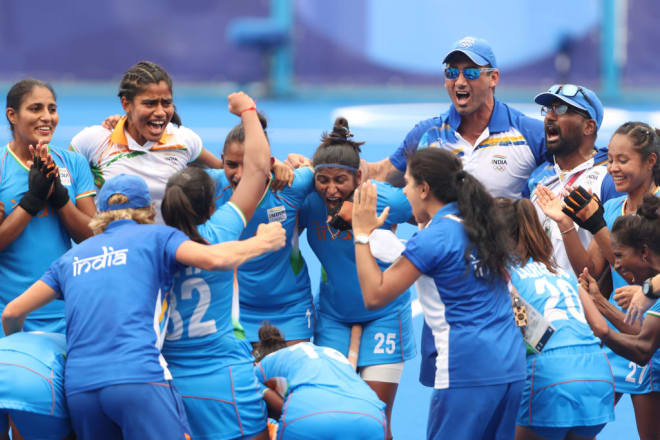 In what was a show of complete determination, India did not let Australia score a single goal despite the World No. 2 ranked team having the advantage of 8 penalty corners overall.
Goalkeeper Savita proved a wall against the Aussie attack, saving goal after goal, ensuring the pressure remained on the Australian team throughout the third and fourth quarters of the game.
India had only one penalty corner to make use of and Gurjit Kaur did not miss the chance and helped pave the way to the semifinals.
Both the Men's and Women's hockey teams are now two games away from the Olympic Gold.
Indian men's team defeated Great Britain only hours ago to secure a spot in the semifinals for the first time in over 41 years.