Ben Stiller became the latest Hollywood Star to visit the war-hit Ukraine. Earlier, actors Angelina Jolie and Sean Penn visited the country and expressed solidarity.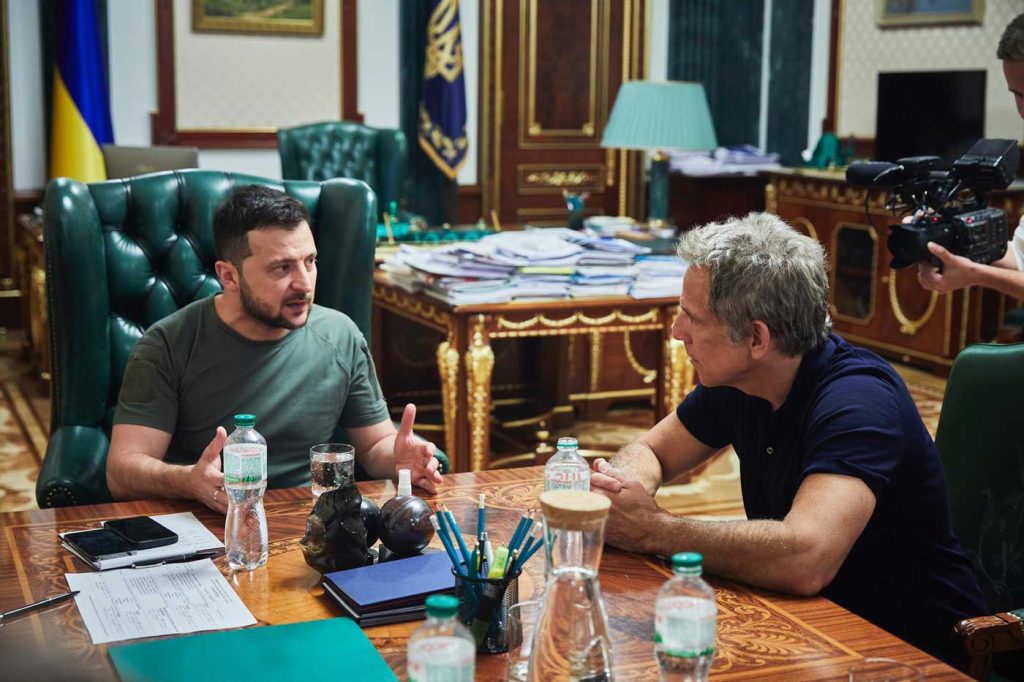 The world-renowned comedy actor from films such as 'Zoolander,' 'A night at the Museum,' and 'Meet the Parents' joined the comedian-turned-politician, President Volodymyr Zelenskky, at Ukraine's Presidential Palace to have a direct conversation.
Praising how the Ukrainian President rallied his country during the crisis, Mr. Stiller called him his 'Hero.' Thanking Mr. Stiller for his visit, Mr. Zelenskky said that it was important that the world does not forget the ongoing war.
Earlier, Mr. Stiller had also visited the war-torn suburbs in Kyiv, including Irpin. United Nations Human Rights Commission, of which Mr. Stiller is a Goodwill Ambassador, released a video from the movie star's field visit.
In the video, Ben Stiller said that he has been meeting the people impacted by the war, condemning the wars across the world as 'devastating to the people.'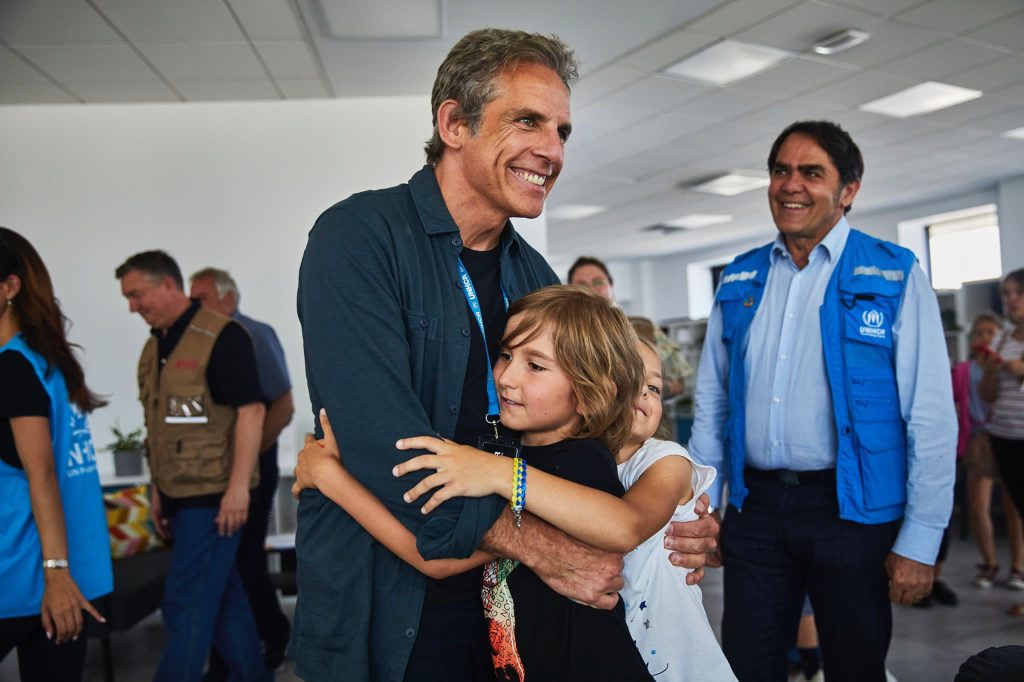 Ben Stiller also visited the Polish border with Ukraine, where he met those displaced by the war.
Global leaders such as the UK Prime Minister Boris Johnson, French President Emmanuel Macron, and US First Lady Jill Biden have also visited Ukraine earlier and expressed their support.