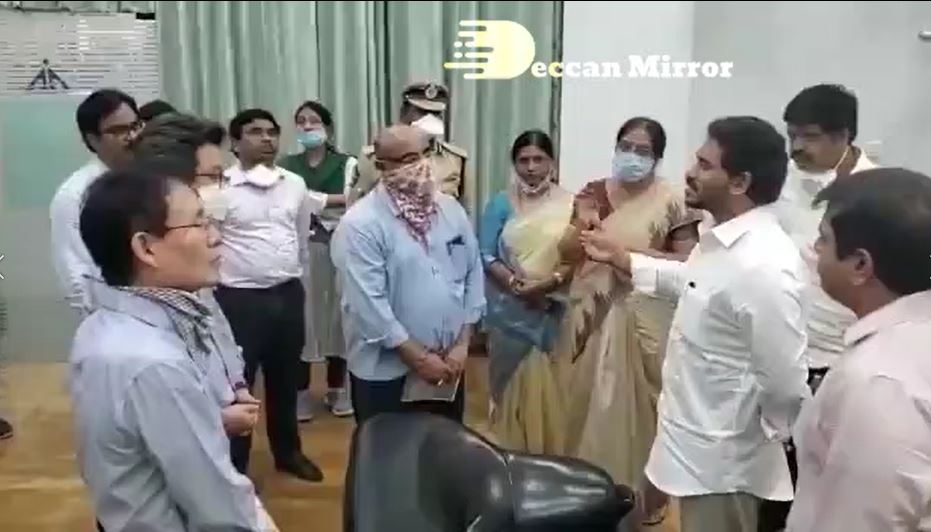 Representatives from LG Polymers have met Andhra Pradesh Chief Minister Y.S.Jagan as per the video seen.
The audio is not clear about the conversation, and the clip is short, but the representatives can be seen trying to offer an explanation while the Chief Minister seems to point out some issues.
So far, at least 11 people have died from the gas leak and hundreds continue to be treated at different hospitals in Visakhaptnam.