Amid intense speculation about whether she will visit Taiwan, Nancy Pelosi, Speaker of the US House of Representatives, landed on the island a short while ago.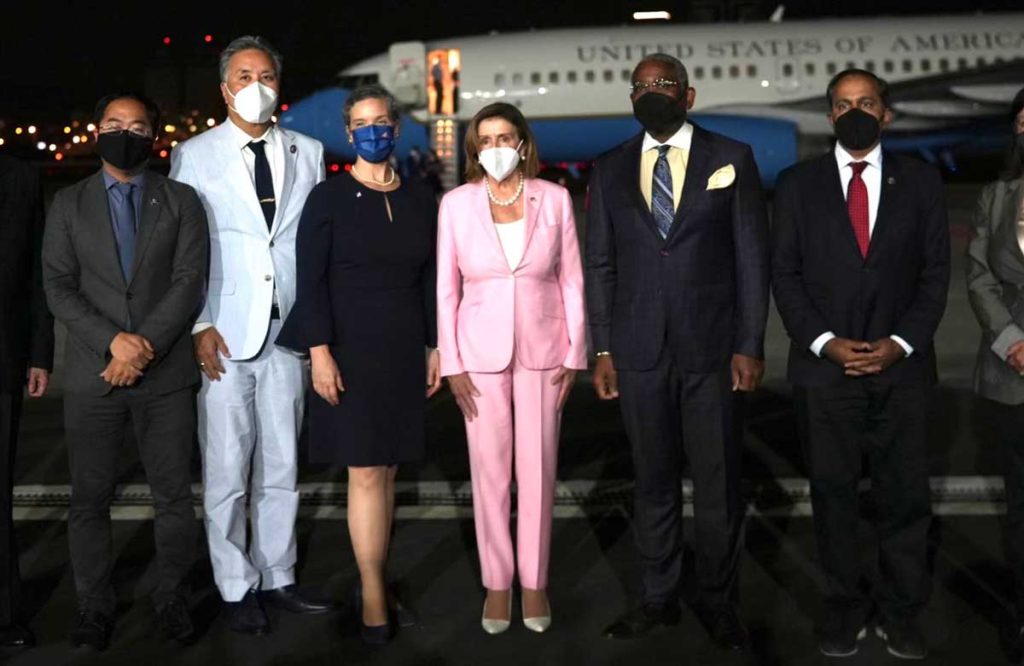 Before leaving the US, Nancy Pelosi mentioned Singapore, Malaysia, South Korea, and Japan as countries she would visit, but it was widely expected that she would also visit Taiwan.  
Ms. Pelosi is the third highest ranking official in the US government, and her visit is strongly protested by China, which maintains that the island country is its territory.
The Chinese Foreign Ministry called the visit a violation of the 1979 Joint Communique on the Establishment of Diplomatic Relations. The joint communique and six principles speak of the US maintaining cultural, commercial, and other unofficial relations with Taiwan.
However, Speaker Pelosi tweeted that her visit does not contradict the longstanding US policy on Taiwan. The visit is to reaffirm the freedoms of Taiwan and all democracies, she said.
Ms. Pelosi tweeted that the visit honors America's unwavering commitment to supporting Taiwan's vibrant Democracy.
China called the visit a major political provocation to upgrade US official exchanges with Taiwan. A press release said that such an upgradation of official relations emboldens separatist activities.
China has already warned of resolute countermeasures if Nancy Pelosi visited the island nation. The US has deployed the aircraft carrier USS Ronald Reagan and its strike group in the South China Sea, but officials called it a routine mission.