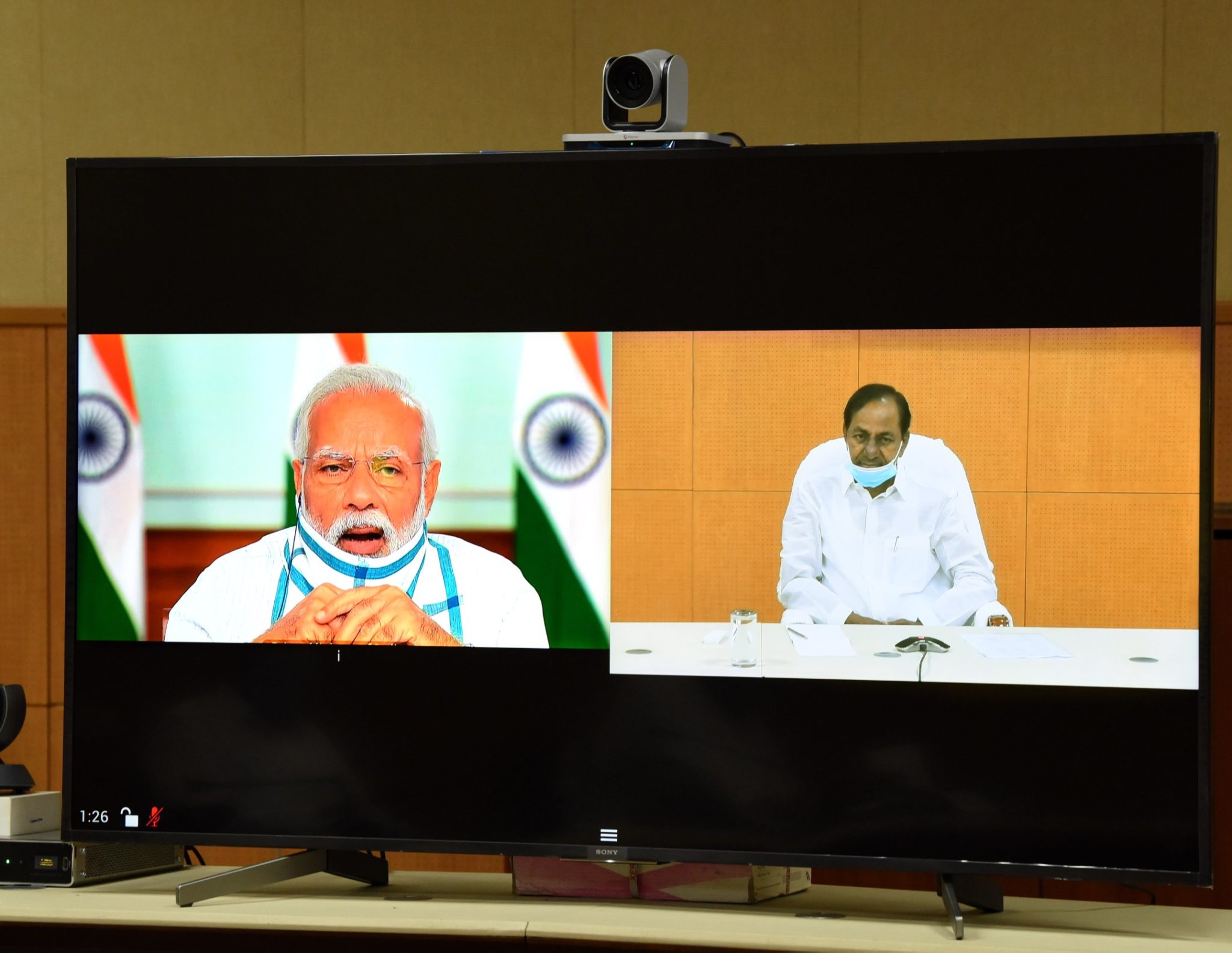 Coronavirus is decelerating, and 21 districts would be free of coronavirus by April 28, tweeted the Chief Minister's office after he held a meeting with the state ministers and officials to review the current situation in the state. He had earlier participated in a video conference with Prime Minister Modi.

Chief Minister KCR was hopeful that if the 'current trend' is continued, the state of Telangana will be free of the coronavirus in a few days.
Tests are being done; no need to worry says the Chief Minister
Chief Minister K. Chandrashekar Rao was cautious in his optimism and stressed the need to be careful and asked that people from all faiths perform their prayers indoors. The lockdown in Telangana will continue until May 7, reiterated the CM.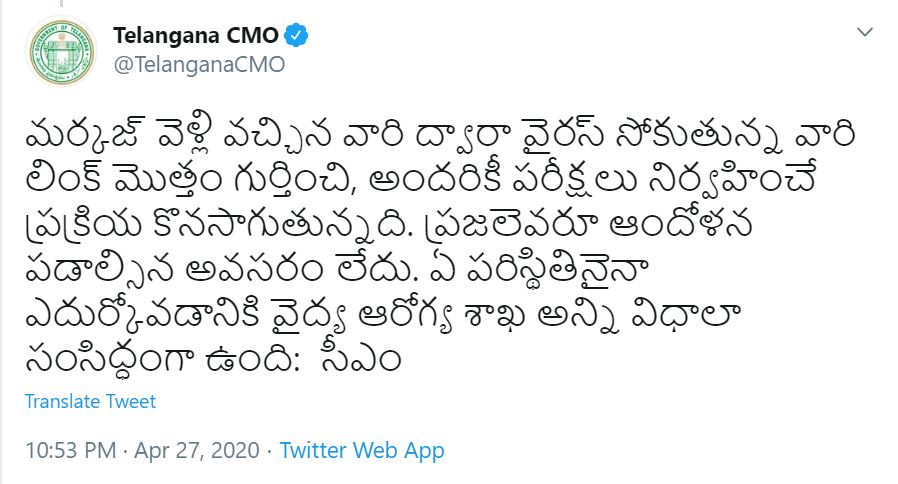 The officials informed the Chief Minister that 159 people were tested on April 27, and two of the results returned positive. The number of tests pales in comparison with Andhra Pradesh, which has been conducting thousands of tests per day. However, the Chief Minister assured in a tweet that the contacts of those who visited 'Markaz' are traced, and tests are being done.
97 percent recovery rate is seen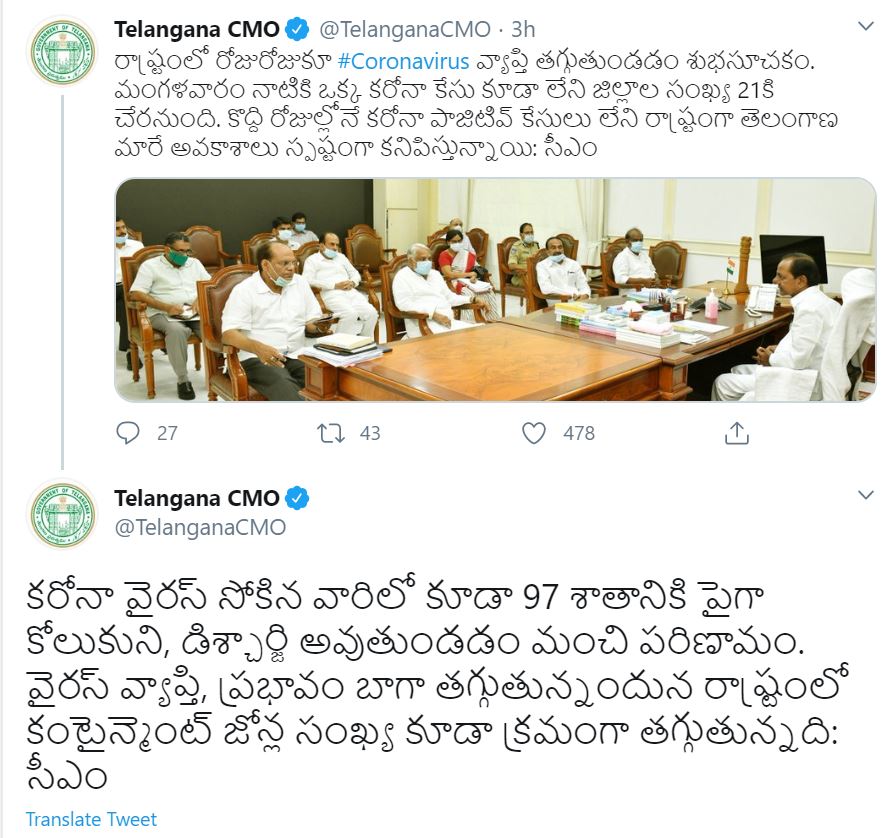 The CMO tweet placed the recovery rate from coronavirus at 97 percent and called it a good sign.
The Chief Minister also assured people of the adequate supply of N 95 Masks, PPE Kits, and medicines. Given that 'containment zones' registers no new cases, lockdown will be eased in such areas, added the CM.
You may want to read Telangana coronavirus update from April 27th