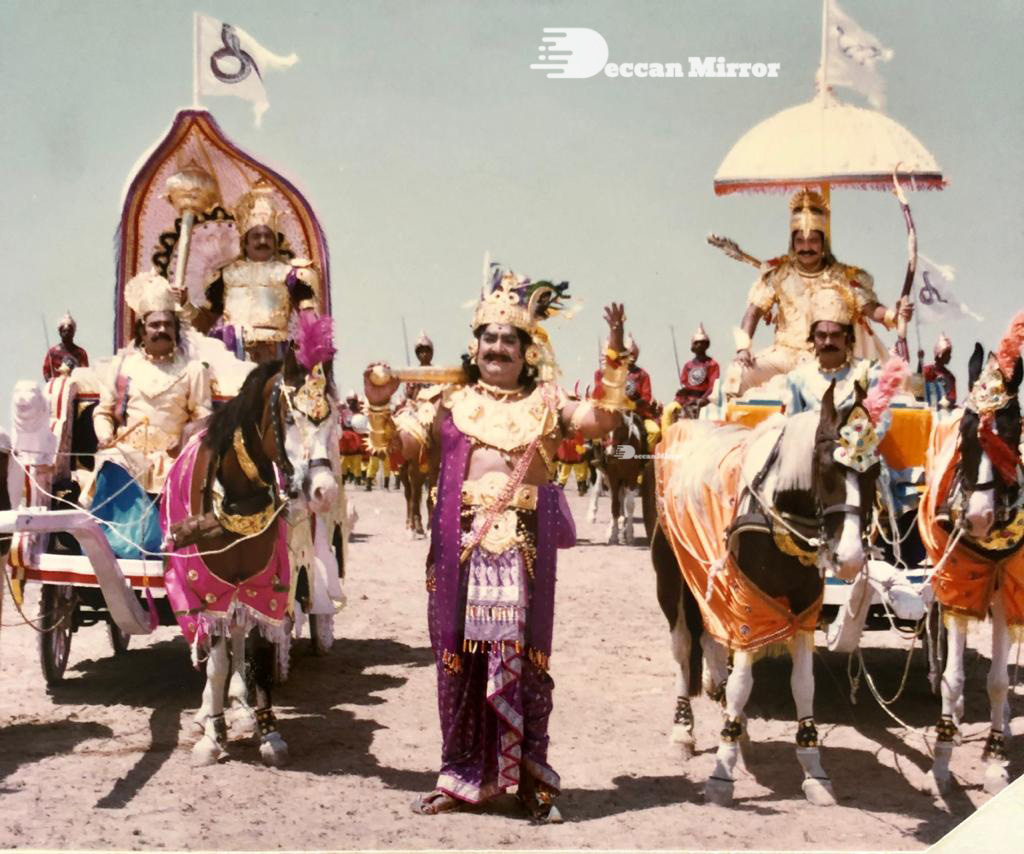 'Yamaleela' being a blockbuster, Director S.V Krishna Reddy and Producer K.Atchi Reddy teamed up with actors Ali and Kaikala Satyanarayana yet again for the movie 'Ghatotkachudu' hoping to repeat the massive success of 'Yamaleela.' The widely anticipated film was received well and was deemed a hit.
While 'Yamaleela' was released on April 28th, 1994, 'Ghatotkachudu' was released on April 27th, 1995.
Notable feature from the movie was that the entire 'Kurukshetra War' scene had to be enacted to fit the plot, and that involved a lot of stars.
Actress Roja was paired with Ali for the movie, which carried a lot of similarities with 'Yamaleela.' While Krishna appeared in a special song for 'Yamaleela,' Nagarjuna did the same for 'Ghatotkachudu.'
Marking the silver anniversary of the release, Film Producer K. Atchi Reddy recollected the days from filming and expressed his gratitude to the actors and the audience who contributed to the movie's success.