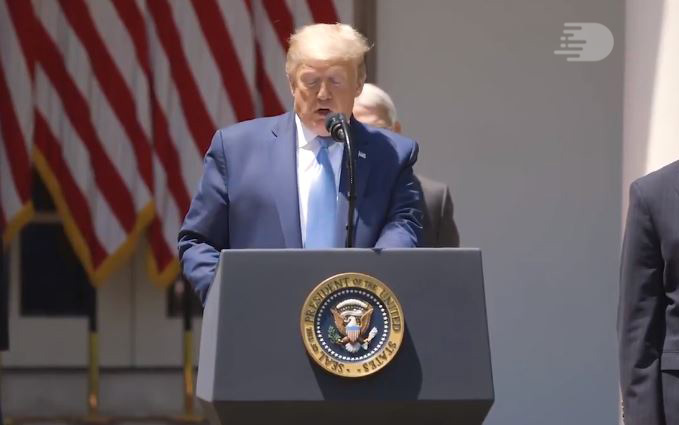 Asserting tremendous strides in the quest for the coronavirus vaccine, President Donald Trump told the media on Friday that he expects a vaccine by the end of the year or even sooner.
Joined by members of his cabinet Mark Esper and Alex Azar, FDA Commissioner Stephen Hahn, Army Generals, Dr. Anthony Fauci, other experts, and officials, President Trump detailed the US Coronavirus efforts.
The President had earlier said that a vaccine could be ready by the end of the year, and he would have the US military distribute the vaccine. He reiterated the plan on Friday.
Commending the higher rate of testing in the country, currently at 350,000 tests per day, the President confirmed Dr. Moncef Slaoui and General Gustave Perna as his picks to oversee "Operation Warp Speed."
What is Operation Warp Speed?
The Trump administration is bringing the government and private sector together, and the combined resources and efforts are expected to accelerate the development of a coronavirus vaccine. Warp Speed is symbolic of the pace at which the administration wishes to produce and distribute the vaccine.
Mr. Trump appointed Dr. Moncef Slaoui, an immunology expert who once headed the vaccine division at GlaxoSmithKline, along with General Gustave Perna, the commanding general of the United States Army Materiel Command, to oversee the operation.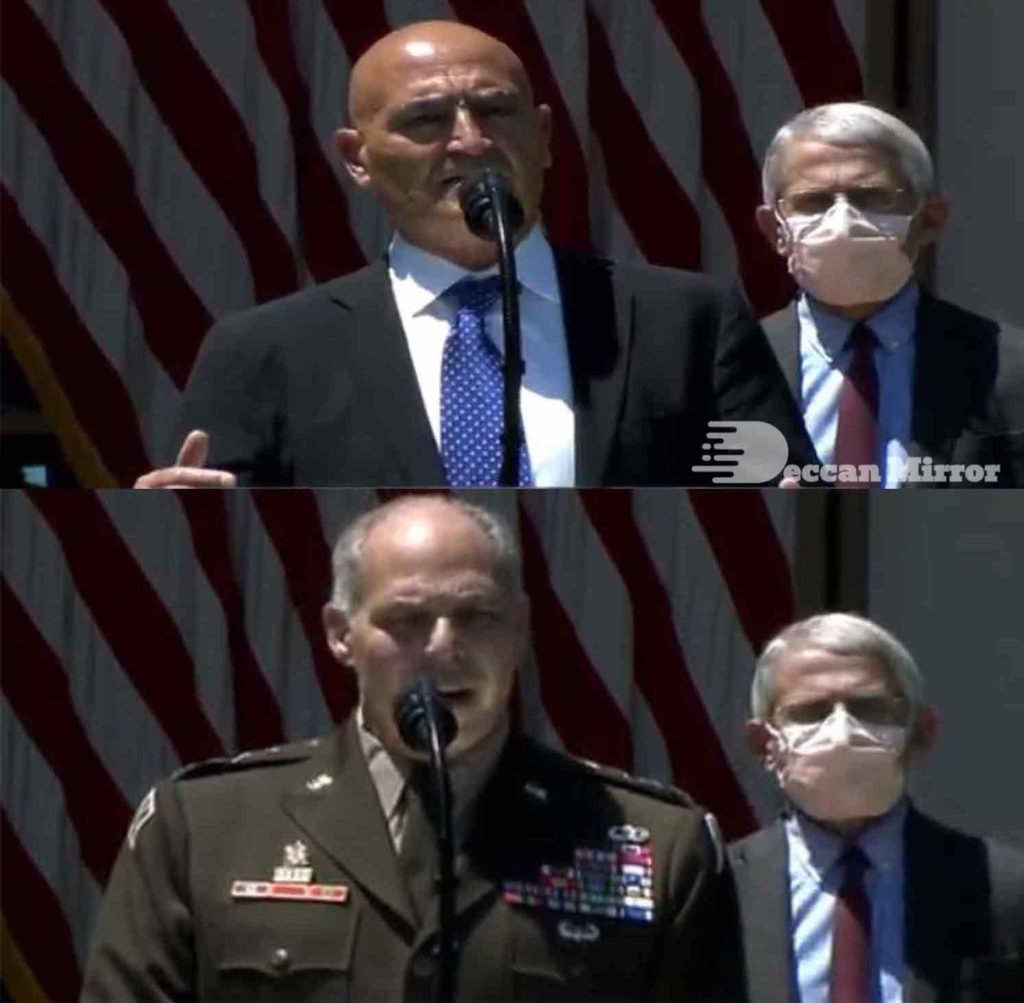 Dr. Slaoui expressed optimism on developing a vaccine by the end of the year while General Perna vowed to 'defeat the enemy.'
Health Secretary Alex Azar and Defense Secretary Mark Esper pledged full cooperation and coordination from their departments.
Working closely with India too; say Hello to your Prime Minister
In response to questions from a Journalist about the affordability and availability, the President said that the last thing anyone would be looking at in the development of the vaccine is profitability.
The President had previously assured India of early access to a vaccine when Prime Minister Modi had Hydroxychloroquine exports approved to the US.
Mr. Trump appreciated the services of Indian Americans in the US and told the reporter, "Say Hello to your Prime Minister."
Current statistics from the US
The US has recorded 1,384,930 cases of coronavirus infections, and 83,947 deaths, as of May 14. While the US healthcare system struggled to keep the mortality rate low, the high number of cases continue to challenge the country.