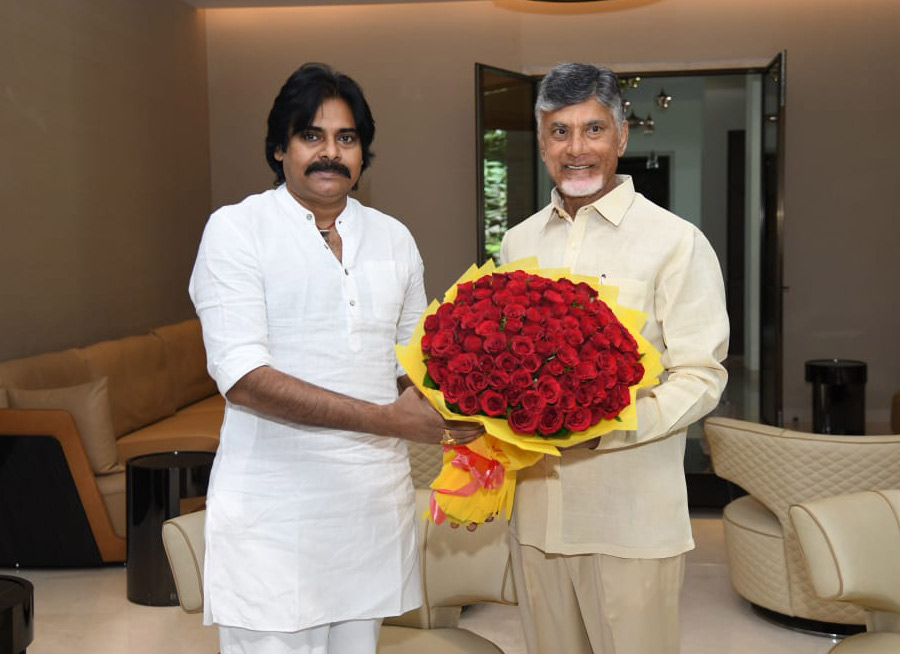 Jana Sena Chief Pawan Kalyan visited Telugu Desam Party President Chandrababu Naidu on Jan 8, 2023, to express solidarity in the face of what he called oppressive tactics adopted by the YSRCP government.
Former Chief Minister Chandrababu Naidu was recently denied permission to hold programs in his constituency Kuppam.
Can the ruling party alone hold meetings in the state?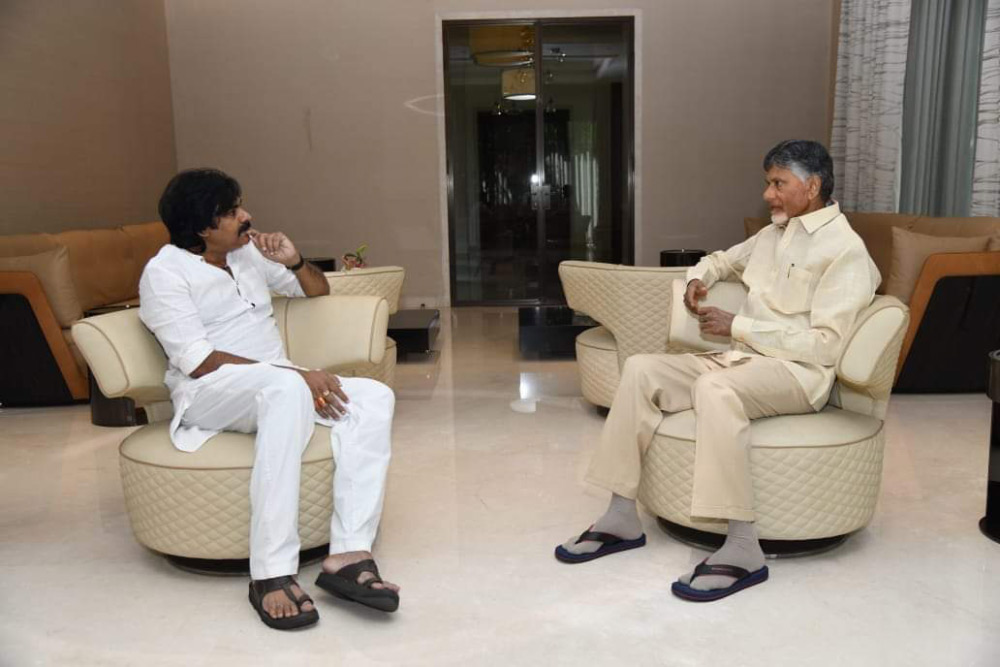 Both leaders recalled occasions when the government denied permission to hold rallies or meetings.
Questioning the validity of GO. 1, which prohibits meetings and rallies on roads, Mr. Naidu wondered if only the ruling party gets to hold its meetings. He accused the YSRCP of misusing government institutions.
How can restrictions be placed on public engagement when there are many issues bothering the public, wondered Mr. Kalyan.
Kandukur accident likely a government conspiracy – CBN
Mr. Naidu made sharp allegations against the ruling YSRCP and charged that the deaths at his meeting in Kandukur could indeed be a government conspiracy.
A conspiracy could be as simple as police inaction, said Pawan Kalyan.
Pawan Kalyan to hold 'Yuva Shakti' meeting
Jana Sena will hold 'Yuva Shakti' meeting at Ranasthalam in Srikakulam on January 12.