Ukraine's President Volodymyr Zelenskyy, whose visit to the US was kept under wraps until he began his journey, arrived at the White House on Wednesday afternoon. He was received by President Joe Biden, who wore a blue and yellow tie (colors of the Ukrainian Flag) as a show of support.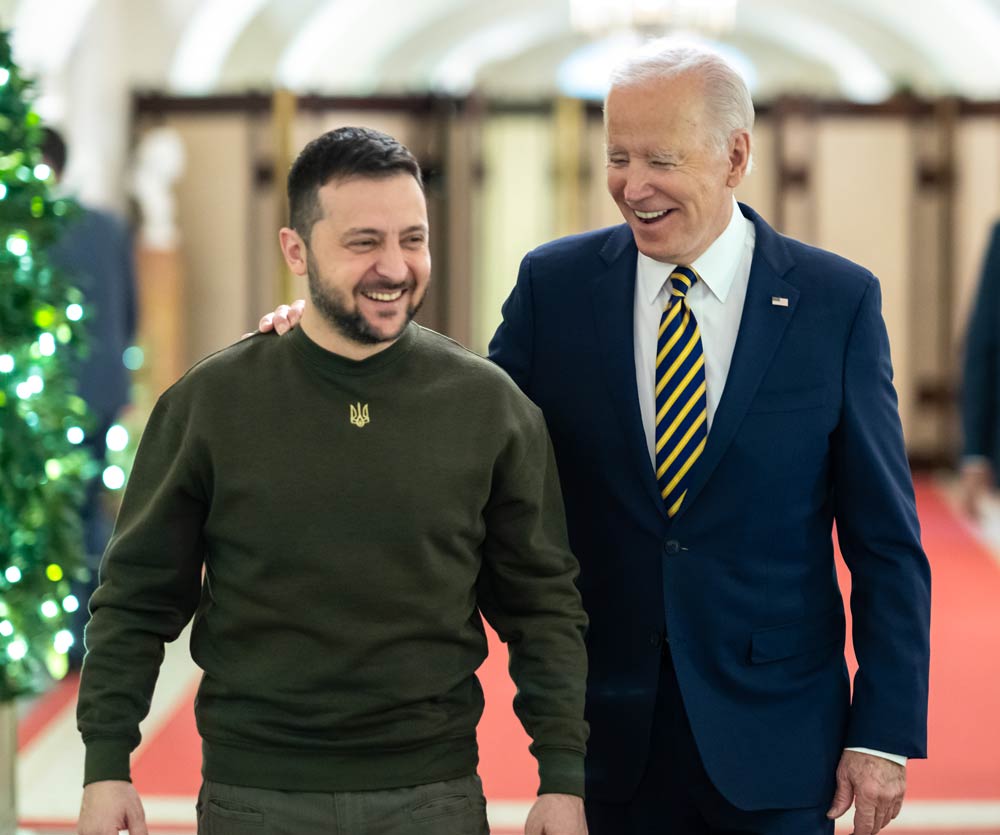 Speaking to reporters after the meeting, President Zelenskyy passed on his country's gratitude to the American people for extending support in the war against Russia.
President Biden vowed to support Ukraine for as long as necessary and condemned the Russian attacks on the country's civilian infrastructure, which hurt the people in a harsh winter.
Mr. Biden also confirmed allocating Patriot missiles to Ukraine and said the state-of-the-art defense system is meant for defensive actions. Mr. Zelenskyy said he would ask for more Patriot missiles at a later time.
The battery of Patriot missiles will require trained personnel, and the US will impart the training to Ukraine's defense personnel in Germany.
Zelenskyy addresses the Congress
Later in the day, President Zelenskyy addressed the US Congress and thanked the lawmakers for their support.
The funds allotted for Ukraine's defense and humanitarian purposes are not charity but an investment in global security and democracy, the Ukrainian leader said. Mr. Zelenskyy received multiple standing ovations from the members of Congress.
More Aid
The US released a new package worth $1.85 billion, which includes the state-of-the-art Patriot Air Defense System. Also included are JDAM (Joint Direct Attack Munitions) kits, which could turn 'dumb bombs' to 'smart bombs' by adding fins and precision-guided systems.
Ukraine received over 20 billion dollars in aid this year from the US. It will receive $45 billion more in 2023, as mentioned in the new federal government funding bill, which just cleared the senate and awaits a vote in the house of representatives.