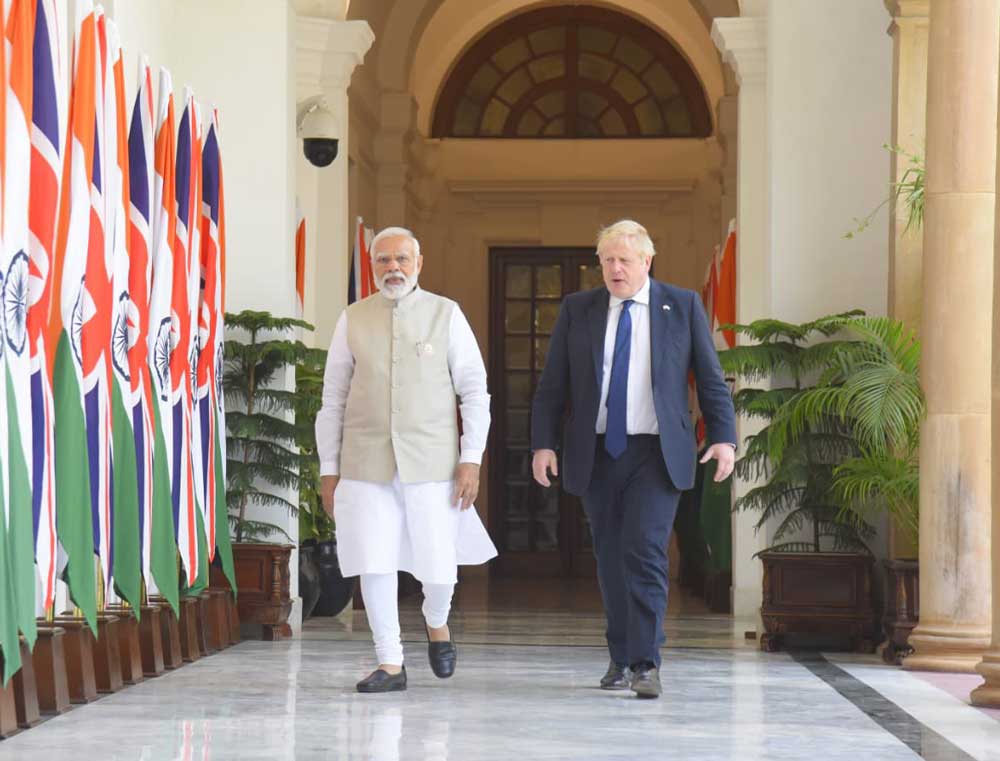 The meeting between the Prime Ministers of India and the UK has concluded. The wide-ranging talks covered new areas of cooperation and sectors such as trade, commerce, defense, and clean energy, tweeted PM Modi.
8 AM April 22
After receiving a ceremonial welcome at the Rashtrapati Bhavan this morning, UK Prime Minister Boris Johnson will have a bilateral discussion with Prime Minister Narendra Modi.
Earlier, Mr. Johnson tweeted that he was looking forward to meeting his friend Narendra Modi.
This is Mr. Johnson's first trip to India after becoming the Prime Minister. Yesterday, he visited the Mahatma Gandhi Ashram at Sabarmati, Ahmedabad.
Mr. Johnson also tweeted a confirmation of over one billion pounds worth of investments between India and the UK, which he said would also create 11,000 new jobs in the UK.
India-UK Roadmap 2030
Prime Minister Modi and his UK counterpart would assess the progress of the India-UK Roadmap 2030.
The India-UK Roadmap was adopted at the virtual summit on May 4, 2021, which elevated the bilateral ties between both nations to a comprehensive strategic partnership.
The Roadmap focuses on enhancing bilateral trade, people-to-people ties, defense partnership, tackling climate change, and strengthening the health sector.