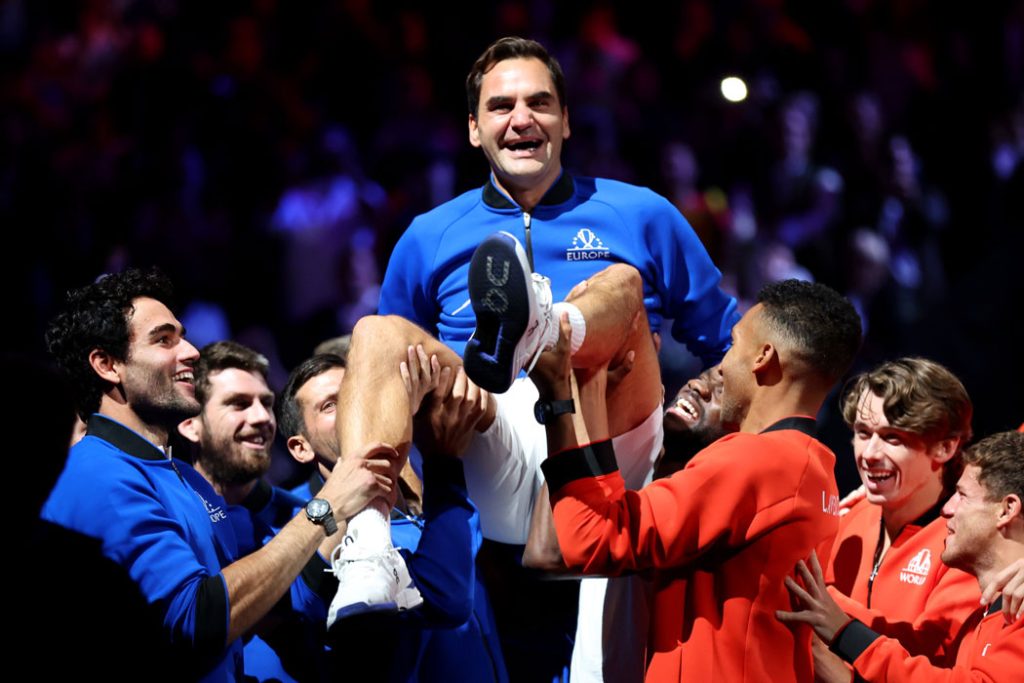 One of the best to play tennis – Switzerland's Roger Federer – played his last tennis match at the Laver Cup at the O2 Arena in London, losing in doubles with rival and good friend Rafael Nadal to Jack Sock and Frances Tiafoe.
The Goodbye at the Laver Cup
The Laver Cup is an annual men's team tennis competition in which a team of the best players from Europe – Team Europe – plays the best players from the rest of the world- Team World.
Last week, the 41-year-old Federer announced that he would play his final tennis match at the annual Laver Cup. Federer had missed the past 15 months due to knee surgeries, playing his last singles match at the 2021 Wimbledon Championships and losing to Poland's Hubert Hurkacz.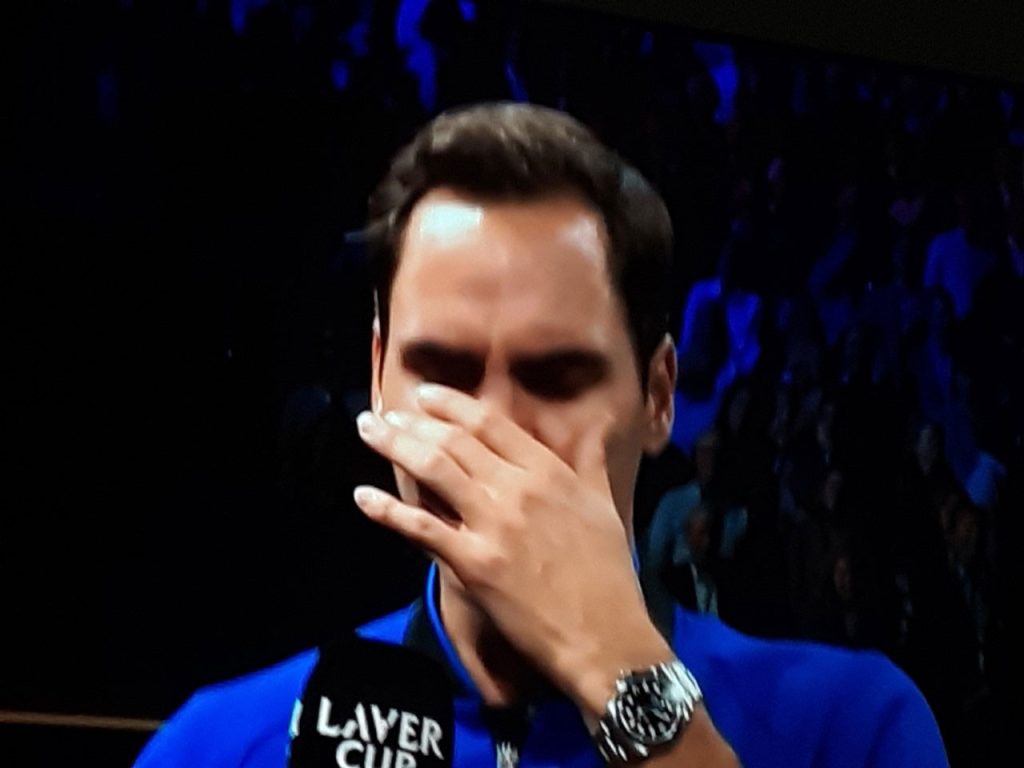 After the loss, there was a ceremony to honor Federer, consisting of a video, hugs with the players and coaches of Team Europe and Team World, an interview with Federer by former U.S. tennis player Jim Courier, and many tears.
Federer cried throughout his interview, particularly when mentioning his wife, Mirka Federer, who he said could have stopped his career many years ago. Also shedding tears was Federer's friend and rival Rafael Nadal, who also seemingly showed nerves for the first time in a match as he tried to help end Federer's career with a win.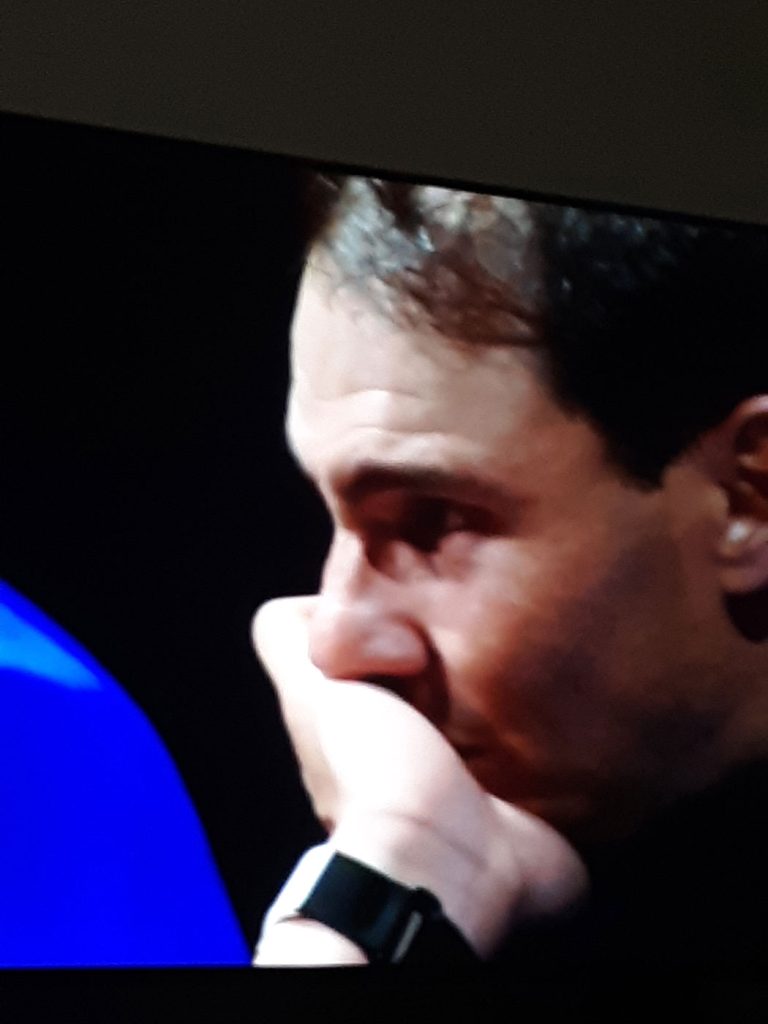 It was a rare and beautiful moment in sports. One of the best ever, unable to hold back tears and emotions. His greatest rival crying about his rival's end. Fitting for the Swiss Maestro of tennis.