The Monetary Policy Committee, led by RBI Governor Shaktikanta Das in its meeting on August 6th, voted unanimously to keep the repo rate unchanged at 4 percent. The reverse repo rate is to stay 3.35 percent, and the bank rate 4.25 percent.
Meanwhile, the estimate for real GDP growth is projected at 9.5 percent in 2021-22.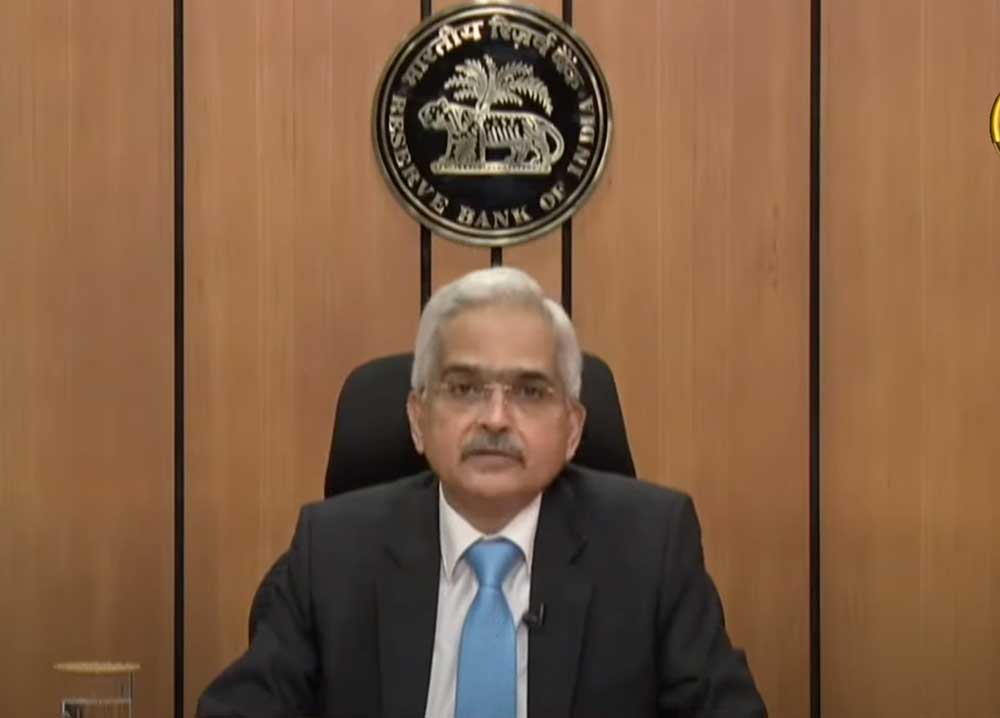 Domestic Outlook
Stressing the need for continued policy support throughout, Mr. Shaktikanta Das said –
"High-Frequency Indicators suggest that consumption by both private sector and the government, investment, and external demand are all on the path of regaining traction.
Buoyant exports, the expected pick-up in government expenditure, including capital expenditure, and the recent economic package announced by the government will provide further impetus to aggregate demand.
Easing of restrictions and increasing coverage of vaccinations is likely to boost travel, tourism and recreational activities propelling recovery in aggregate demand."
The Agricultural production and rural demand are expected to remain resilient, analyzed the committee. Also addressing the inflation, Mr. Shaktikanta Das said –
"The revival of the south-west monsoon and the pick-up in Kharif sowing, buffered by adequate food stocks, should help to control cereal price pressures. High-frequency indicators suggest some softening of price pressures in edible oils and pulses in July in response to supply-side interventions by the Government."
The global trade volumes have slowed down in the second quarter of 2021, and the shipping and logistic costs have gone up, the RBI chief pointed out.
Global economic recovery on a two-track mode
The RBI Governor said that the global economy is recovering on a diverging two-track mode.
Countries that provided a stimulus and that are ahead in vaccination are rebounding strongly while the growth in other economies remains subdued and vulnerable to new virus infections, he said.
While the emerging market economies tightened their monetary policies to address the inflation, the sovereign bond yields have softened in the advanced market economies, said Mr. Das, adding that the central banks in the advanced economies seem to have agreed that inflation is transitory. (The US Fed has taken such a view recently)
Emerging Market Economies had seen their currencies depreciated in the wake of portfolio outflows, while the US dollar has strengthened, added the RBI Governor.