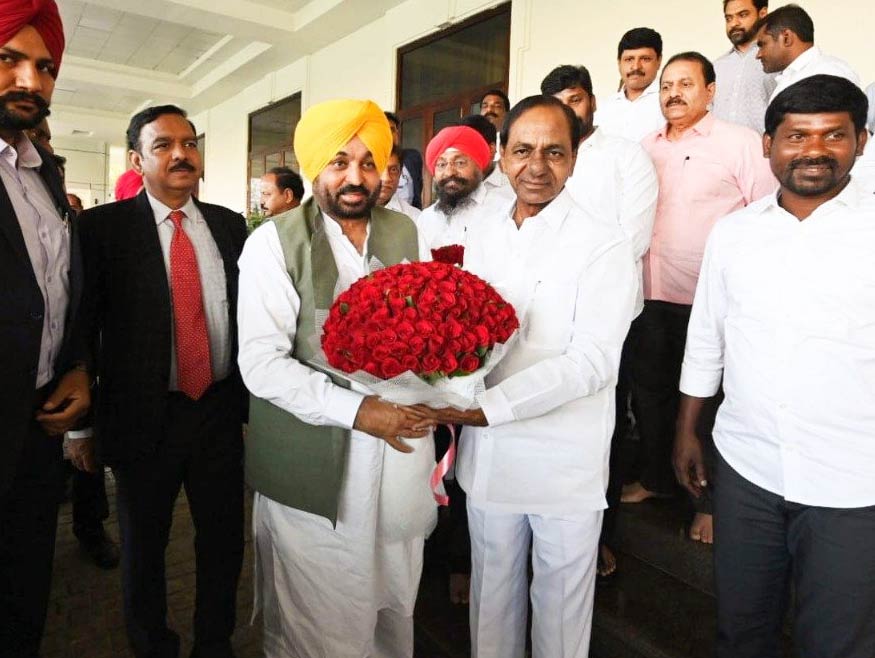 Punjab Chief Minister Bhagwant Mann met his Telangana counterpart, K. Chandrashekar Rao, in Hyderabad on Dec 20.
Mr. Mann is visiting Chennai and Hyderabad to promote Punjab as an apt destination for investment. He called on the business community to 'grow with the best.'
The visit comes just days after Mr. Rao officially changed his party's name from 'Telangana Rashtra Samithi' to 'Bharat Rashtra Samithi' and inaugurated its office in Delhi, declaring his entry into national politics.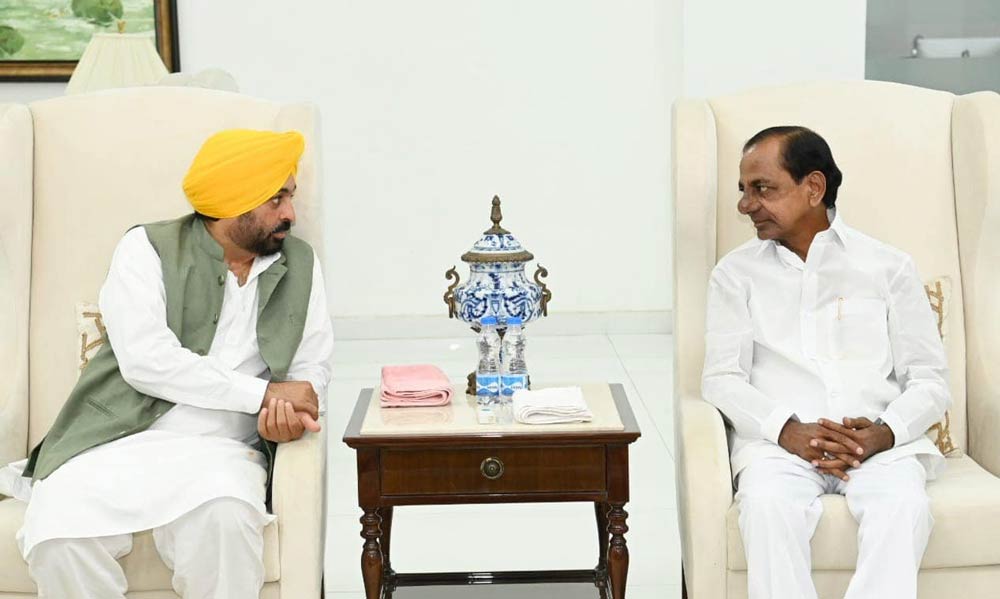 The Chief Ministers discussed the administration in their respective states and the current political situation in the country.
AAP leaders Aravind Kejriwal and Bhagwant Mann, Chief Ministers of Delhi and Punjab, met KCR earlier this year in Chandigarh when he distributed compensation of Rs. 3 Lakh each to over 700 families of the farmers who lost their lives protesting the farm laws.