Prime Minister Narendra Modi is paying an official visit to France and the United Arab Emirates (UAE) from July 13th to July 15th, 2023. The visit aims to enhance bilateral relationships, MEA said in a statement.
The trip includes a range of engagements, including meetings with high-level officials, discussing strategic partnerships, and interactions with the Indian diaspora and business communities.
Visit to France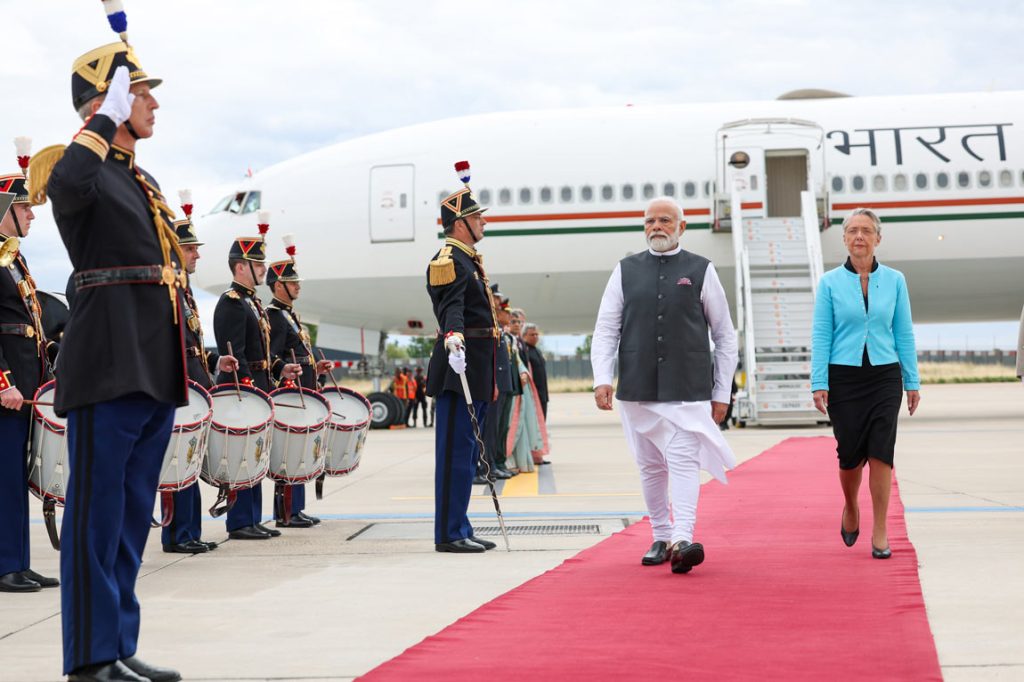 The Prime Minister arrived in Paris on July 13th.
Mr. Modi will participate as the Guest of Honour at the Bastille Day Parade on July 14th, where a contingent of the Indian armed forces will also be present. Their presence underlines the deepening defense cooperation and the camaraderie between the two nations.
Later, Prime Minister Modi will talk to President Macron about strategic, cultural, scientific, academic, and economic collaborations.
President Macron would also host a State Banquet and a private dinner in honor of the Indian Prime Minister.
Prime Minister Narendra Modi will hold meetings with the Presidents of the Senate and the National Assembly, fostering intergovernmental dialogue and reinforcing mutual understanding.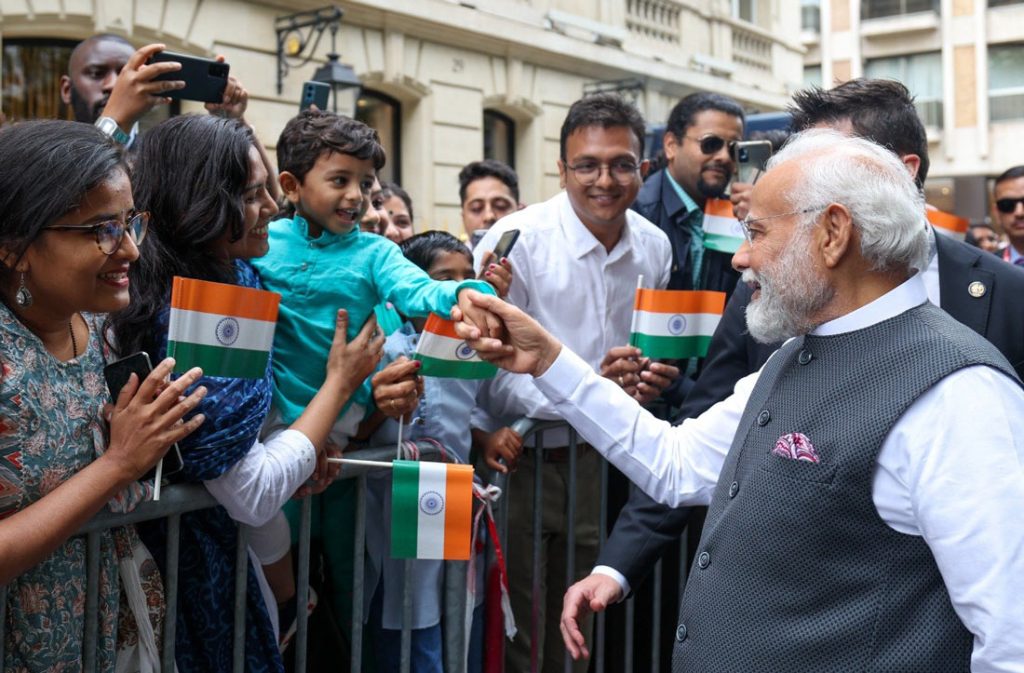 He will interact with the Indian diaspora, CEOs of Indian and French companies, and prominent French personalities to strengthen people-to-people connections and explore new avenues for cooperation.