The protests in Pakistan, which erupted in March when police attempted to arrest former Prime Minister Imran Khan and eventually engulfed the nation, show no sign of slowing down.
Imran Khan's arrest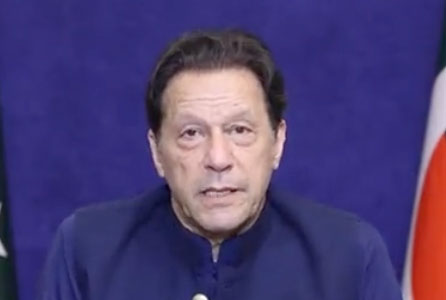 Mr. Khan was arrested on May 9 based on a corruption case that alleged a quid pro quo between him and realtor Malik Riaz Hussain. He was released within two days owing to Supreme Court's order.
Since then, further charges have been made relating to the usage of gifts he received while he was the Prime Minister of the country.
Imran Khan, head of the Pakistan Tehreek-e-Insaf party, is also currently accused of shielding those who attacked and damaged government and military property in the protests that followed his arrest.
Imran Khan has been tweeting his reactions, but the internet is shut off in several parts of Pakistan. In his latest tweets, Mr. Khan accused the current rulers of being morally void and channeling their energy to damage his party rather than fixing Pakistan's economic crisis.
He also condemned the arrest of thousands of his party workers and called for an inquiry into the deaths of 25 protestors.