Former Chief Minister of undivided Andhra Pradesh N.T. Rama Rao's youngest daughter Kanthamaneni Uma Maheswari was found dead at her Jubilee Hills residence on August 1, 2022.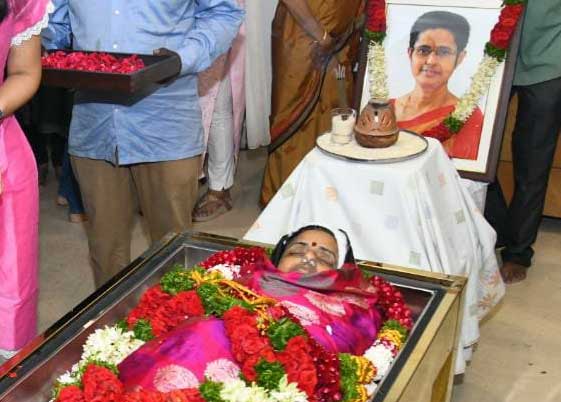 Police registered a case under CrPC section 174 to investigate the possible suicide. Uma Maheswari was reportedly found hanging from the ceiling fan.
According to local media, she suffered from failing health and depression.
The legendary actor and politician NTR had 12 children, eight sons and four daughters. Uma Maheswari was the fourth daughter.
One of her sisters, Purandeswari, a former Lok Sabha MP, is currently serving as BJP's General Secretary. Another sister Bhuvaneswari is married to the former Chief Minister of Andhra Pradesh, TDP Chief Nara Chandrababu Naidu.
Chandrababu Naidu tweeted that all the family members had met recently, and the news of death left him shocked.
The rest of her siblings include actors Balakrishna and Hari Krishna. Hari Krishna, the father of Jr. NTR, passed away in a road accident in 2018.