Opposition Parties in Punjab lashed out at Chief Minister Bhagwant Mann after Aam Admi Party National Convener Arvind Kejriwal reportedly met the state officials in Delhi to discuss the power situation in the state – in the absence of Mr. Mann.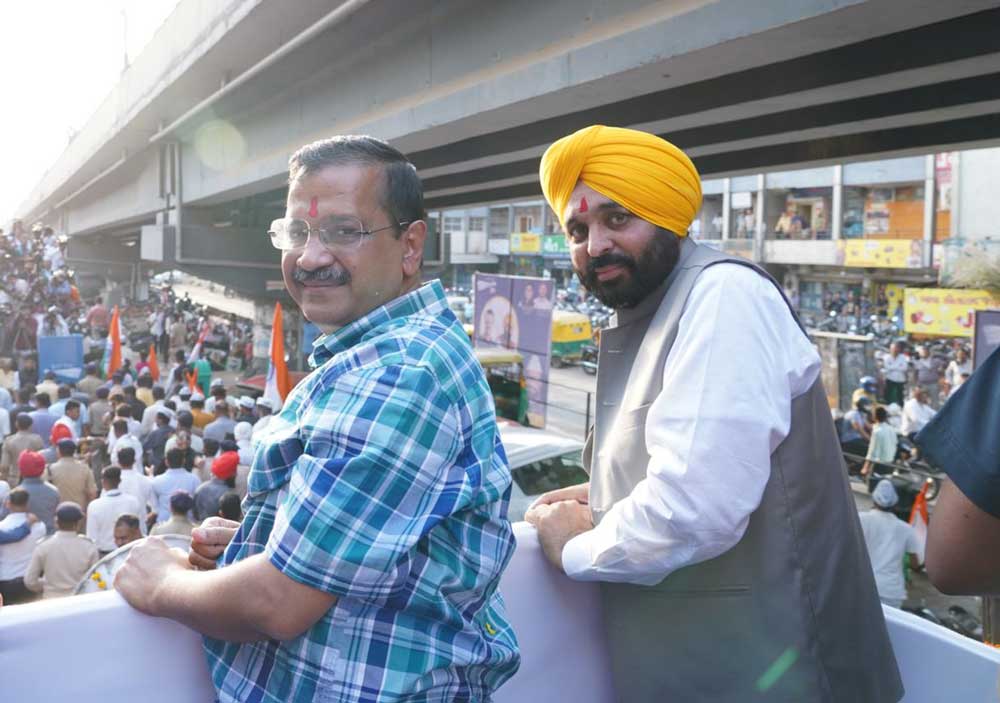 The meeting with Punjab state power corporation limited officials and the Delhi Chief Minister supposedly took place on Monday, a day before Mr. Bhagwant Mann met Mr. Kejriwal in Delhi.
BJP, Congress, and Shiromani Akali Dal leaders found fault with the 'remote control' rule.
However, not heeding the controversy, the AAP leader tweeted that together they would change Delhi, Punjab, and the whole country.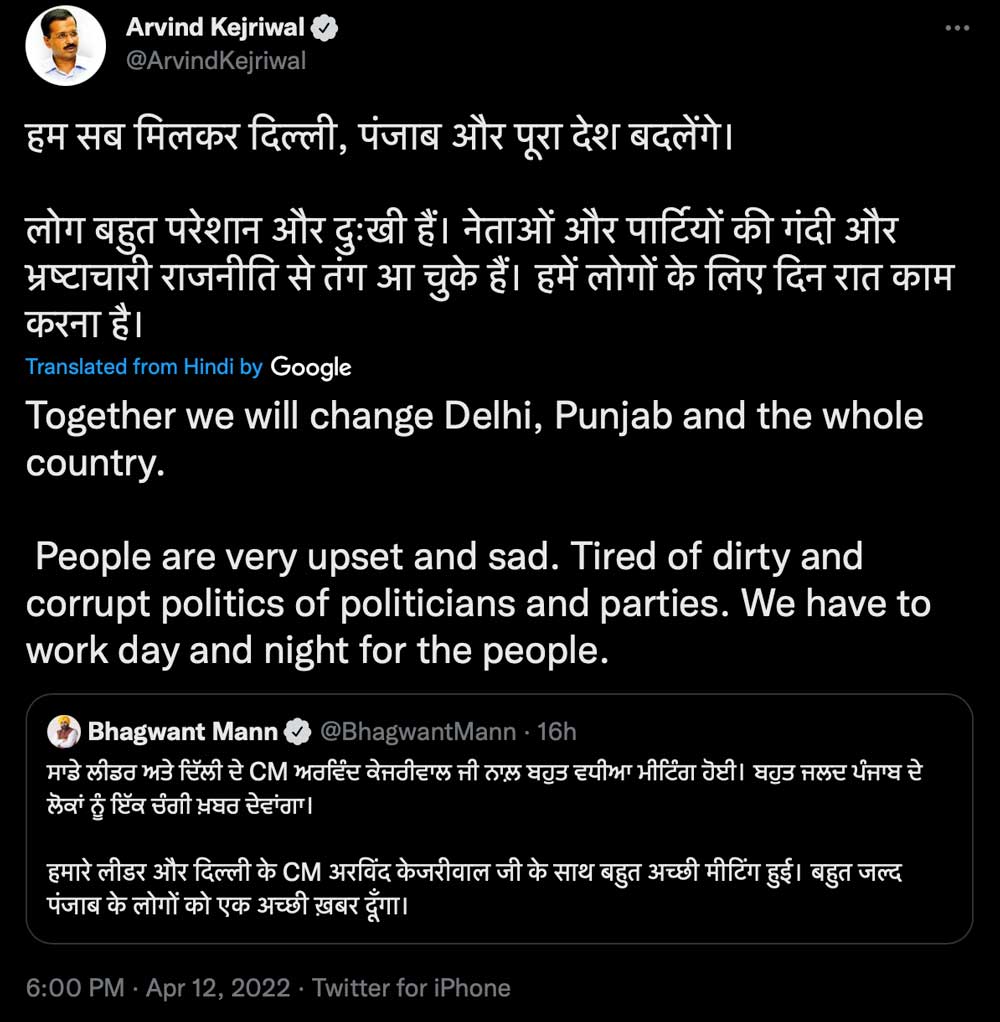 Meanwhile, the Punjab Chief Minister had announced that there is 'good news' ahead, sparking rumors of free electricity up to 300 units of usage per household, in line with AAP's campaign promise.