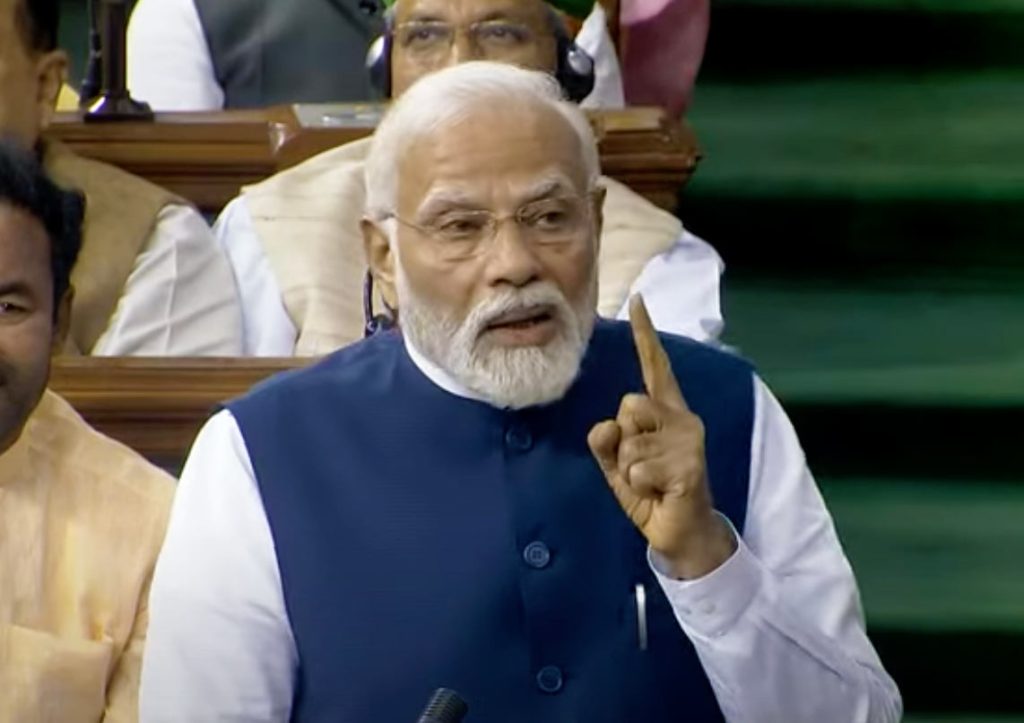 Prime Minister Narendra Modi addressed the Lok Sabha on August 10, 2023, in response to the no-confidence motion moved against his government by the Opposition.
He thanked the people for their trust in the government and said that the no-confidence motion was a "blessing from God."
No-Confidence Motion Defeated
After the opposition parties staged a walkout, the government won the no-confidence motion with a voice vote. Parties, including BJD, TDP, and YSRCP, stayed in the house.
What did PM Modi say about the violence in Manipur?
In a speech that lasted for a little over two hours, Mr. Modi addressed the ongoing violence in Manipur, national security, and the economy.
The Prime Minister said the violence in Manipur is a complex issue with a long history and resulted from ethnic tensions, political instability, and economic deprivation.
Mr. Modi said the government was working toward addressing the root causes of the violence in Manipur, including poverty, unemployment, and lack of development.
He said the government was committed to improving the lives of the people of Manipur and that it would not rest until peace was restored to the state.
The Prime Minister said the government was committed to bringing peace to the state and would not tolerate violence of any kind, and the government was providing all possible assistance to the victims of the violence.
About Economy
PM Modi defended the government's track record on the economy, saying it had created millions of jobs and lifted millions of people out of poverty.
Mr. Modi said the government is committed to education and healthcare, improving infrastructure, supporting the poor and marginalized, and protecting the environment.