The presidential election will be held on July 18, and the result will be available within three days, by July 21. An electoral system comprising Members of the Parliament (Lok Sabha and Rajya Sabha) and elected members of the legislative assemblies of states and union territories will vote in the election.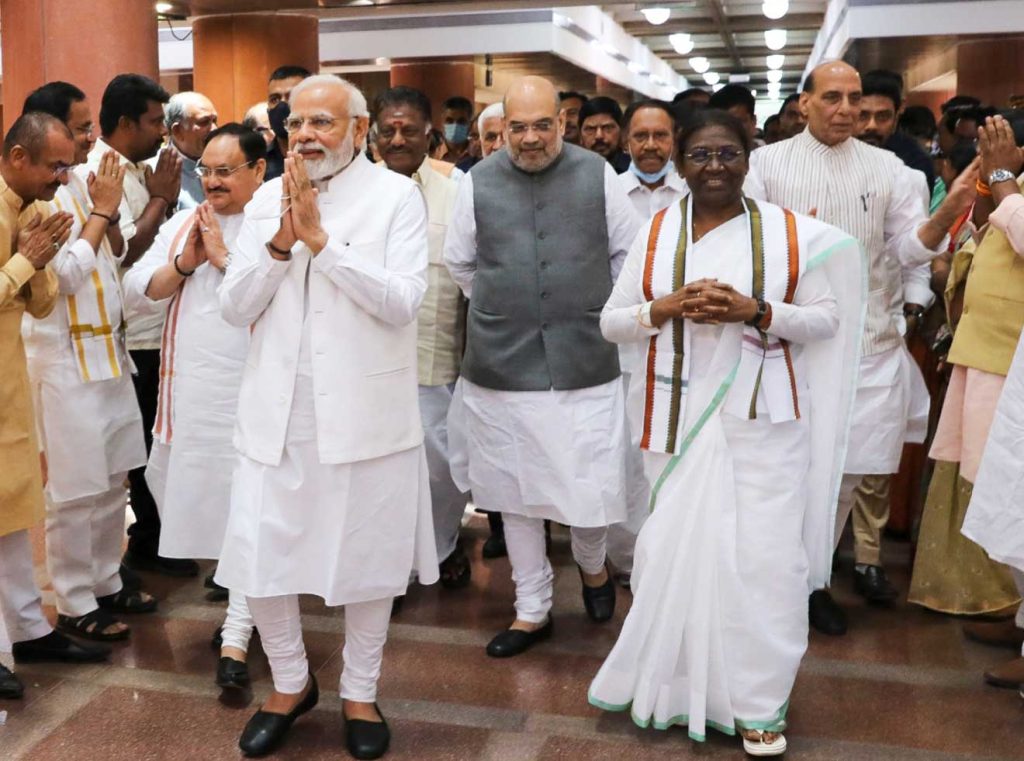 Prime Minister Narendra Modi and Defense Minister Rajnath Singh accompanied Droupadi Murmu on Friday to file the nomination papers with the returning officer P.C. Mody (Rajya Sabha Secretary-General).
AIADMK, JDU, YSRCP, and BJD leaders were present during the nomination process.
The second set of nomination papers was filed by the BJP Chief Ministers of the country, third by the MLAs and MPs from Himachal and Haryana, and fourth by MLAs and MPs from Gujarat.
Meanwhile, Ms. Murmu has spoken to the prominent leaders of the opposition parties, including Sonia Gandhi and Mamata Banerjee, requesting their support for her candidacy.
Droupadi Murmu, if elected, will be the first tribal leader to have become the President of India and only the second woman to hold the post.