Chinese coast guard ships fired water cannon at two Philippine boats in the South China Sea on April 2, 2022. The incident occurred near the disputed Scarborough Shoal, claimed by both countries.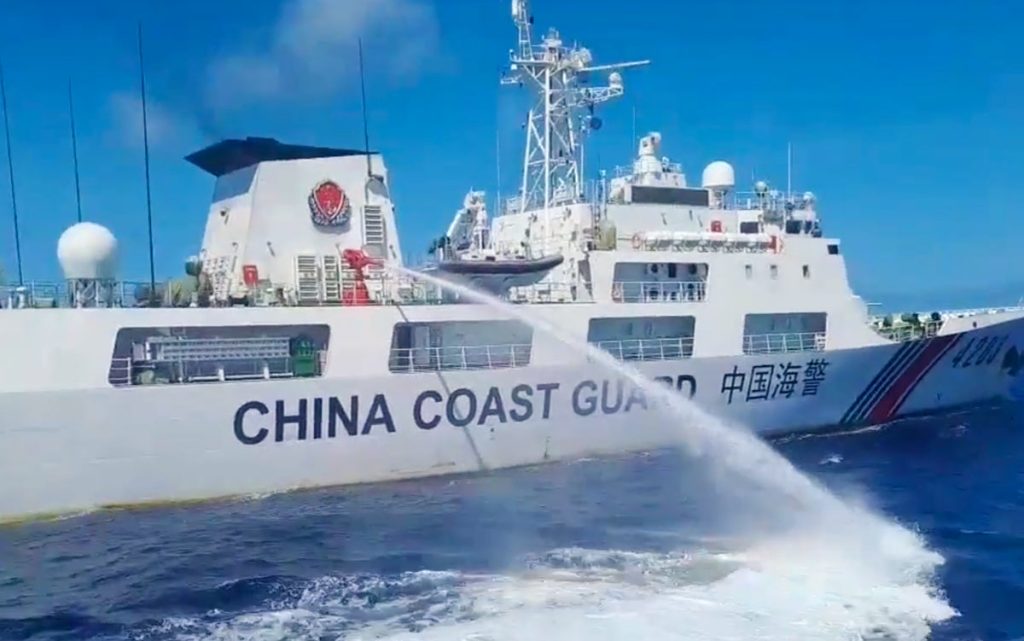 The Philippine boats were reportedly carrying supplies to their marines when they were intercepted by the Chinese ships.
Philippine President Rodrigo Duterte called the Chinese action a "violation of international law."
Philippines files a protest
The Philippine government filed a diplomatic protest, demanding an apology and an assurance that such an incident would not happen again.
China has denied wrongdoing and claimed that the Philippine boats were operating in Chinese waters.
China and the Philippines have been locked in a territorial dispute over the sea for decades.
For the last few years, China has been increasingly assertive, building artificial islands and military bases in the disputed areas. The Philippines has accused China of threatening the freedom of navigation in the region.
The United States, which has a mutual defense treaty with the Philippines, said an attack on even the Philippine coast guard could invoke its defense commitments.