Australia will receive nuclear-powered submarine technology from the US and the UK but will not be getting any nuclear weaponry.
The AUKUS partnership will maintain the highest standards in nuclear non-proliferation, said a statement from the White House.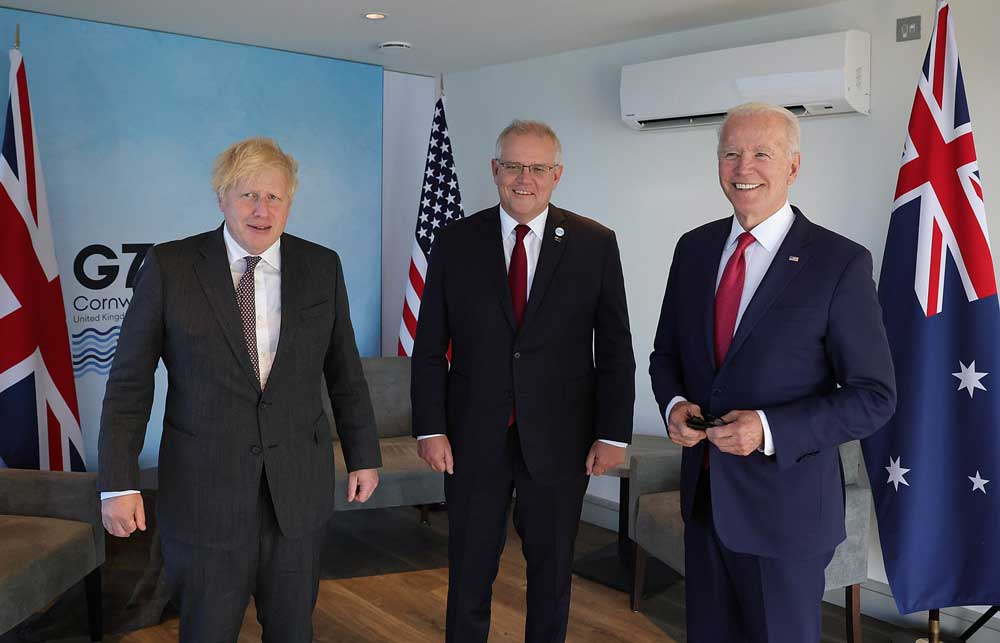 The US, UK, and Australian leaders reiterated their commitment to a free and open Indo-Pacific, an international system that respects human rights, and the peaceful resolution of disputes without any coercion.
The member nations of AUKUS – US, UK, and Australia will develop joint advanced military capabilities to promote stability in the region, and the unjustified Russian invasion of Ukraine has only added importance to this commitment, the United States said.
The emergence of AUKUS was made public on September 15, 2021. There has been rapid progress on the ground, with multiple meetings at multiple levels, and the exchange of naval nuclear propulsion information agreement (ENNPIA) came into force on February 8, this year.
Relevant skills are already being imparted to a group of Australian Personnel, and a new naval base will eventually be set up on the east coast of Australia.
According to the Press Release, the nations will also work together on Artificial Intelligence, Quantum technologies, and Undersea Robotics.