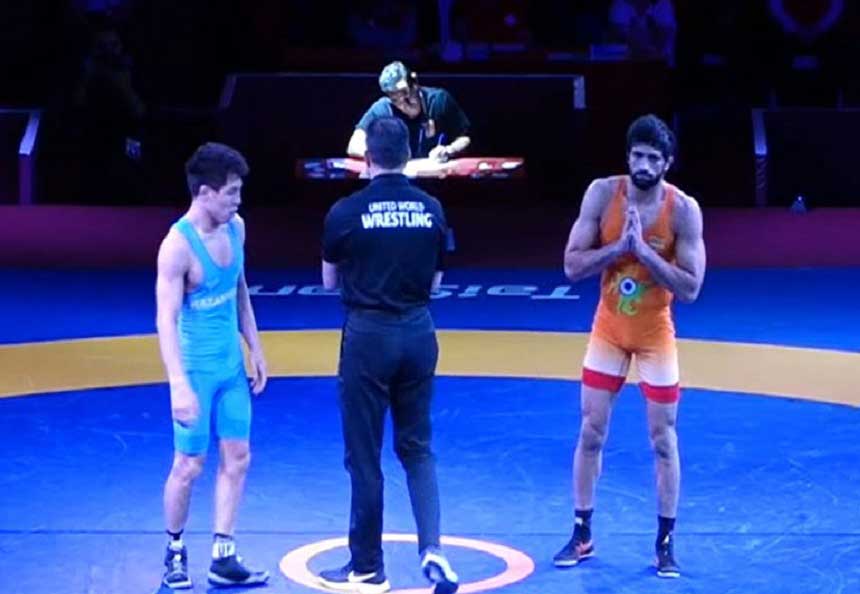 Indian Wrestler Ravi Kumar Dahiya, on April 23, clinched his third straight gold medal at the Asian Championships.
Olympic silver medalist Ravi won by technical superiority against Kazakhstan's Rakhat Kalzhan in the 57kg category.
Hat-trick Gold
Ravi Dahiya struck gold in 2020 on the home turf in Delhi. He wrestled Hikmatullo Vohidov of Tajikistan in the final.
He won his second consecutive gold in 2021 at Almaty in Kazakhstan, when he wrestled Alireza Sarlak of Iran.
The hat-trick gold comes for Ravi Kumar in Ulaanbaatar, Mongolia.
Mr. Dahiya competed in the same weight category, 57kg, on all three occasions.